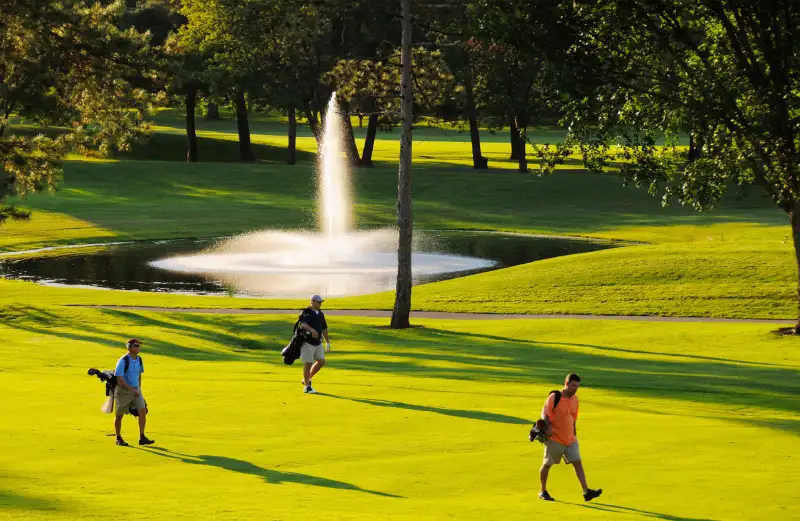 Gary Lewis Photography/Courtesy of the Town of West Hartford
Suburbs often compete with their big city neighbor when it comes to nightlife and entertainment. Not so with West Hartford, which borders the state capitol Hartford. Blue Back Square, named in tribute to West Hartford native Noah Webster's blue-backed spelling books, draws people to the town center with its upscale shops and weekly concerts. Popular nightlife options include shows at the regional theater Playhouse on the Park and classical concerts with the West Hartford Symphony Orchestra. For daytime, there's the Children's Museum, which has a nature center and planetarium, five public pools, two public golf courses and several reservoirs where you can run, bike or picnic.
Living in West Hartford isn't just about having a good time, though. Its two high schools, Conard and William H. Hall, are ranked #5 and #11 in the state, and West Hartford schools are noted for their arts and music curriculum.