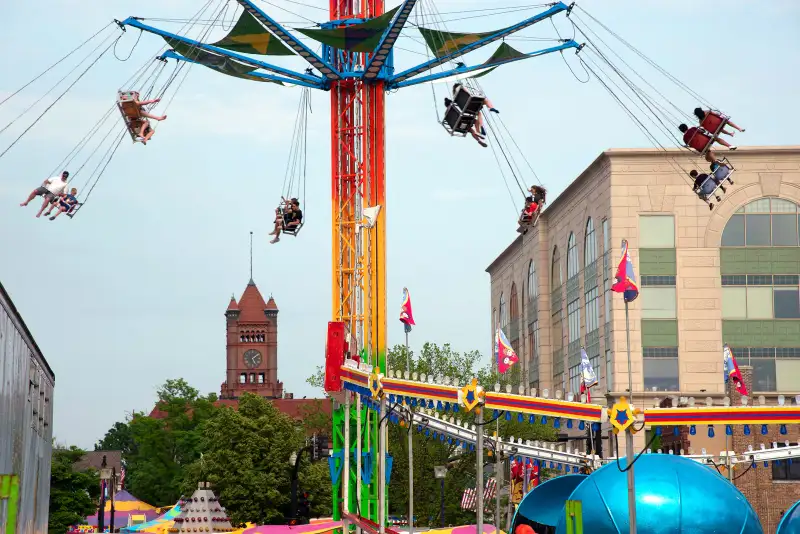 Courtesy of the City of Wheaton
Wheaton, a suburb 29 miles west of Chicago, features a downtown out of central casting: a red-brick town hall, an old theater with a classic facade, and locally owned shops. Its authentic character owes to history spanning nearly 200 years. But the town also has more recently developed quirks — like The Sipping Muse, a painting studio with themed walk-in classes devoted to "Star Wars" and (separately) flip flops.
The school district in town consistently ranks among the best in the state — one reason Wheaton has made repeat appearances on Money's Best Places to Live rankings over the years.
And the downtown plays host to year-round events, such as Taste of Wheaton, a live music and food festival held at the outset of summer. A couple months later, residents can grab dinner at their downtown restaurant of choice and walk a few blocks to Shakespeare in the Park. — Max Zahn