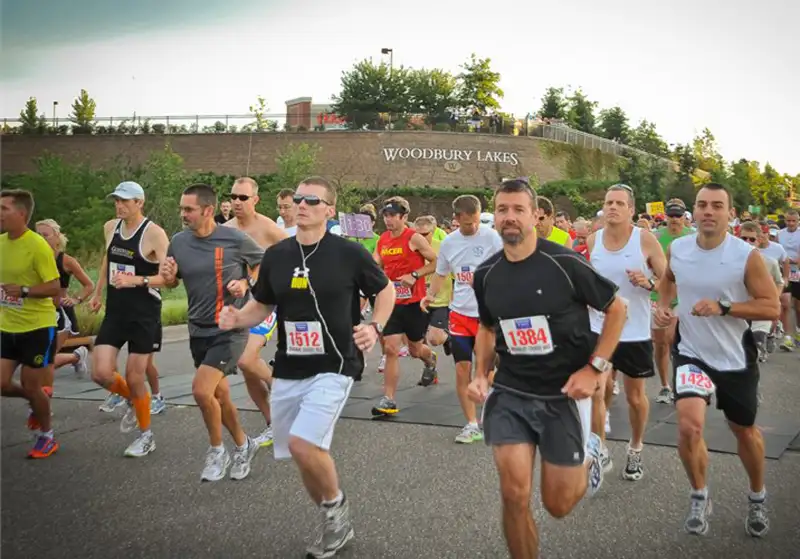 Tom Dunn/Courtesy of The City of Woodbury
Frigid Minnesota winters aren't so bad when you have your own indoor park. That's right: Even in deepest February, Woodbury residents can hang out among the trees and other plant life at the enclosed Central Park, which connects to the to local library, seniors' residence, and YMCA.
Of course, folks in Woodbury have plenty of outdoor options, too. More than 130 miles of paved multi-use trails connect the city's lakes, parks, and neighborhoods. And Woodbury is also wrapping up construction on its Bielenberg Sports Center. The facility—over 100,000 square feet—is already open to the public for skating, soccer, lacrosse, and other seasonal sports. When it's finished, it will also become the practice home of Minnesota United FC, the state's pro soccer team.
The whole Twin Cities region has low unemployment and high job growth, and Woodbury is no exception. The healthcare industry is particularly big here. Woodwinds Health Campus is the city's largest private employer; Allina and Woodbury Healthcare Center also hire lots of people. Some residents also make the short commute to Maplewood, home of Post-It and Scotch Tape creator 3M.