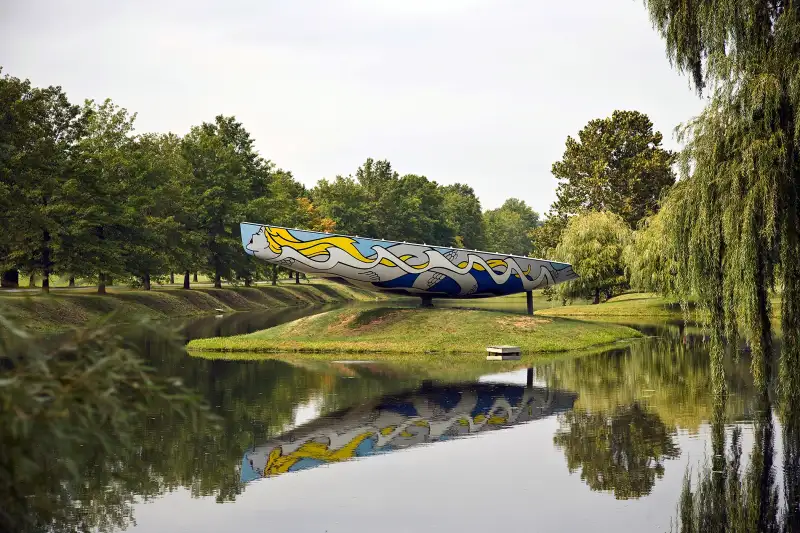 Jenny Acheson—Design Pics/Corbis
| | |
| --- | --- |
| AT A GLANCE | |
| Population | 10,765 |
| Median Income | $111,342 |
| Job Growth | 5.5% |
| Median Home Price | $252,500 |
| Property Tax | $11,793 |
Woodbury, New York may be best known for the 200+ store luxury outlet mall Woodbury Common—one of the largest in the world—on its outskirts. But keep driving deeper into its series of wooded hamlets 1 ½ hours from New York City and you'll discover a family-friendly town with a rustic feel.
Woodbury stands out for its educational strength, with students consistently scoring above both state and national averages on standardized testing. The town is also recognized by the National Association of Music Merchants as a "Best Community for Music Education" – a designation given to less than 400 districts nationwide.
Outdoor lovers will feel at home here too: Woodbury's expansive parks, pool and reservoir offer residents a variety of water sports and boating activities surrounded by forested areas and mountain views. Green hillsides around the town are also dotted with wineries – including the oldest operating winery in the country.
Just a few miles away on the Hudson River, visitors can tour the United States Military Academy at West Point. Another notable stop nearby is the Storm King Art Center. This world-famous outdoor modern sculpture garden, which features works from Richard Serra and Roy Lichtenstein, is surrounded by rolling hills and adjacent to Schunnemunck Mountain State Park.
One notable Woodbury resident: Charles Rushmore, who lent his name to the famous presidential monument, Mount Rushmore. Charles was a frequent South Dakota visitor and a prominent New York City attorney, who the city proudly touts as one of its first commuters.
Unfortunately long commute times – clocking in at an average of 40 minutes compared to the national average of 25 – are a downside to living in this area. And property taxes soar to almost triple the average of other small towns on our list. Still, the combination of world-class amenities and small-town living helped rank Woodbury on Money's list for the first time in 2015. One downside: With all these perks, residents pay a premium in property taxes. —Michaela Ross