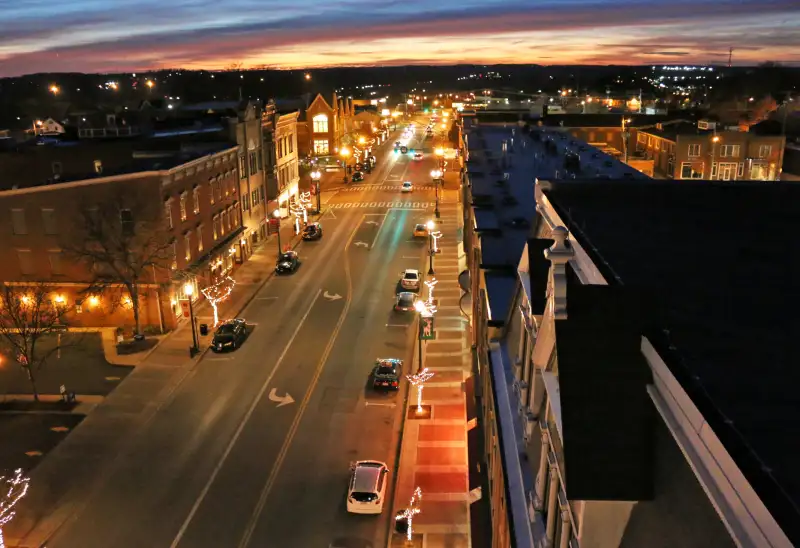 Courtesy of the City of Wooster
Perched between the bigger Ohio cities of Cleveland and Columbus, Wooster has become a vibrant "micro-city" in its own right, with a thriving culture and diverse economic opportunities.
One key draw is Wooster's academic activity. In addition to the College of Wooster, the town is home to two subsidiaries of Ohio State University: the Agricultural Technical Institute and the Ohio Agricultural Research and Development Center. (The latter's Secrest Arboretum offers tours and public access to its over 2,000 different trees, shrubs, and plants.) The city's role as an agricultural center even draws some traditional Amish farmers, who travel by horse and buggy.
As a key base for many commercial operations, Wooster has a strong job market—unemployment is low, and the average commute is a zippy 16 minutes—as well as a historic downtown with a host of shops and restaurants. The city also offers a rich set of arts and culture options. The Wayne Center for the Arts holds numerous performances throughout the year, and the College of Wooster serves as home for both the Ohio Light Opera and the Wooster Symphony Orchestra. —Sergei Klebnikov