On a Scale of 1 to 5, How Much Do You Hate Consumer Surveys?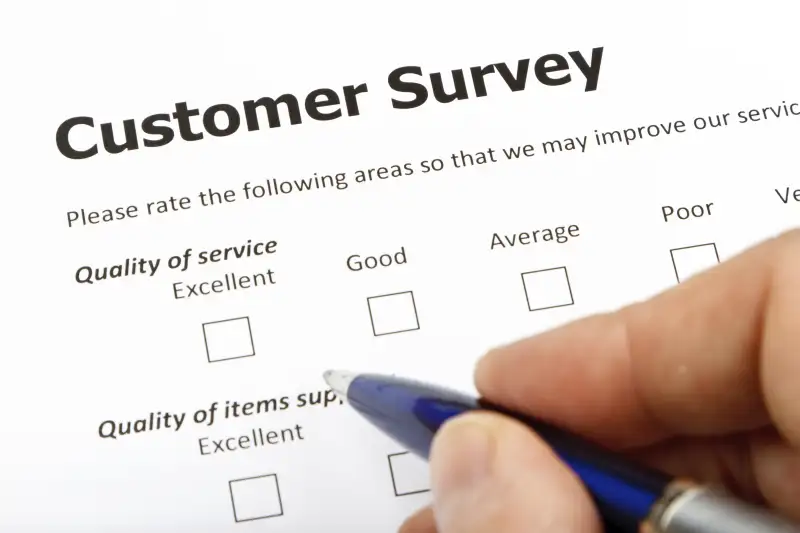 American consumers are drowning in a blizzard of customer satisfaction surveys, and that's not very satisfying.
Sure, if you're paying for something, you want to be happy with what you get. But if you're like a growing number of people, you'd like companies to stop asking if you're satisfied already--especially when they don't really seem to want to know the truth.
There are lots of reasons companies are so dependent on those omnipresent "brief" surveys, according to Bloomberg. Even the guy who invented customer satisfaction surveys is tired of getting bombarded with requests for them, the story notes.
This perfect survey storm came about because it's easier than ever to reach customers via mediums like emails and text messages. Data is the holy grail of customer feedback, and companies are under the impression that, if we take the time to review a product or service, we'll be more invested and therefore a more loyal customer.
The upshot is that customers are subjected to so many survey requests that they shut them out entirely, creating a negative feedback loop. Companies send out surveys that people ignore, then they send out more surveys, which just irritates people even further. This makes customers less likely to respond to the next survey that inevitably comes their way, while simultaneously annoying people and potentially tainting the brand that's supposedly aspiring to make sure the customer is 100% satisfied.
Customer reviews are still popular on sites like TripAdvisor, Bloomberg noted, but for the vast majority of everyday products, customers aren't invested enough to care what other people think or take the time to offer their opinion.
Read Next: Online Product Reviews Are Even Less Trustworthy Than You Think
What's even worse is that all that annoyance may be for nothing. As companies have come to rely more heavily on satisfaction surveys, workers are under pressure to get nothing but top marks. This leads to begging and even bribing customers for top ratings, creating a kind of customer-survey grade inflation. In other words, the ratings are often inaccurate and arguably useless.