Costco Doesn't Make Any Money Selling You Groceries — Here's How It Actually Rakes In Billions of Dollars Every Year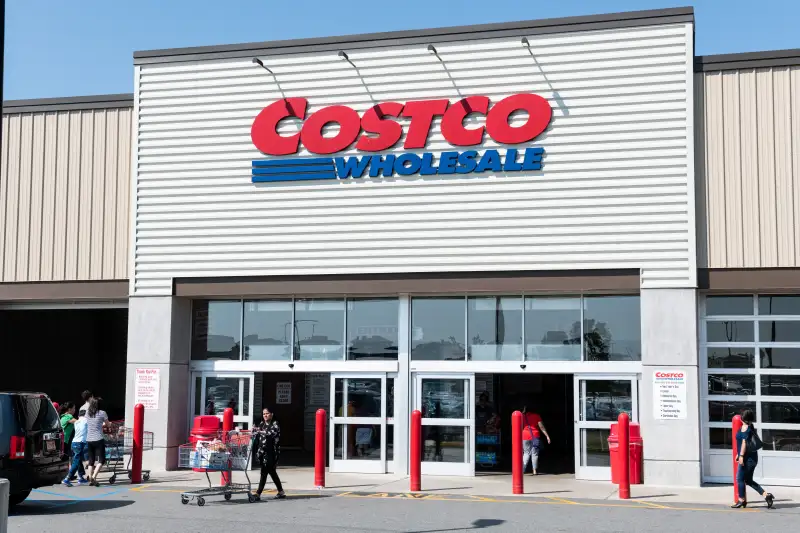 SOPA Images—LightRocket via Getty Images
Have you ever wondered how Costco became so successful?
Most people know that the membership-only mega-retailer sells items in large quantities at what are basically wholesale prices, which allows the store to sell them directly to you at a deeply discounted cost. But Costco doesn't rake in billions of dollars of profits every year just by selling family necessities in bulk — the discount shopping chain has an innovative business model that allows it to make a lot of money while saving you lots of money in the process.
Costco essentially reaps all of its profit from its membership fees. That's right— a Twitter thread that went viral over the weekend explained to the general public what most experts in retail circles have known for some time — its high volume of sales and rapid turnover of inventory are not the real reason Costco is so profitable: it's the memberships. The cheapest membership option is the Gold Star card which costs $60 annually. The more expensive membership card, the Gold Star Executive card, costs $120 a year and has added perks like 2% cash back on eligible purchases.
Here's how it works:
Since Costco operates at very low gross margins (if you buy 5 lbs. of peanut butter for $10, it typically costs the company $9, according to the thread) it can't make money just by selling you things cheaply. But, since it's developed a reputation for having consistently lower prices than it's competitors, it has something called "price authority," meaning it can rely on consumers to steadily continue signing up for memberships. Those membership fees are practically pure profit for the company —there's only a fractional cost to print the physical cards (and now you can use the app, too) and hire customer service agents — so Costco keeps almost 100% of what you pay to join their club.
There are more than 53 million paid members as of this year, according to the Twitter thread. That means Costco is on track to make $4.3 billion from memberships in 2019, which is around 110% of its net income for the year, the thread says.