New Cars Are Still Being Sold With Defective Takata Airbags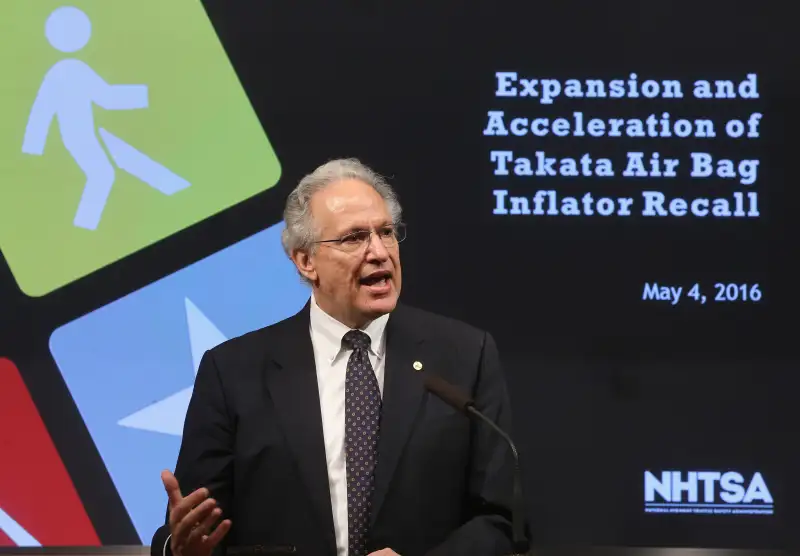 The Takata airbag recall, which has broadened in scope to an unprecedented degree and now includes as many as 70 million defective pieces of safety equipment, isn't likely to go away anytime soon. That's because some new vehicles made by Toyota, Fiat Chrysler, Volkswagen and Mitsubishi are still rolling off the assembly lines with the hazardous Takata airbags, a new Congressional report said.
The defective airbags, which can explode and cause serious injury or death, are not yet illegal, and some companies have continued selling cars with the hazardous airbags. According to the New York Times, the U.S. National Highway Traffic Safety Administration has already taken over the recall efforts and appointed a former prosecutor to coordinate the oversight. Some lawmakers say that's not enough.
"What's troubling here is that consumers are buying new cars not realizing they're going to be recalled," Senator Bill Nelson (D-Fl.), the top Democrat on the Senate Commerce Committee and the author of a new report that detailed the ongoing sale of defective airbag-containing new cars, said in a statement, adding that the cars shouldn't be sold until those airbags are replaced.
Nelson's report found that new cars at dealerships today with defective Takata airbags include the 2016 and 2017 model year Mitsubishi i-MiEV, 2016 model year Volkswagen CC, 2016 model year Audi TT, and 2017 model year Audi R8, the Times said.