Amazon's Alexa Could Be Secretly Recording You. Here's How to Check (and Delete) Those Conversations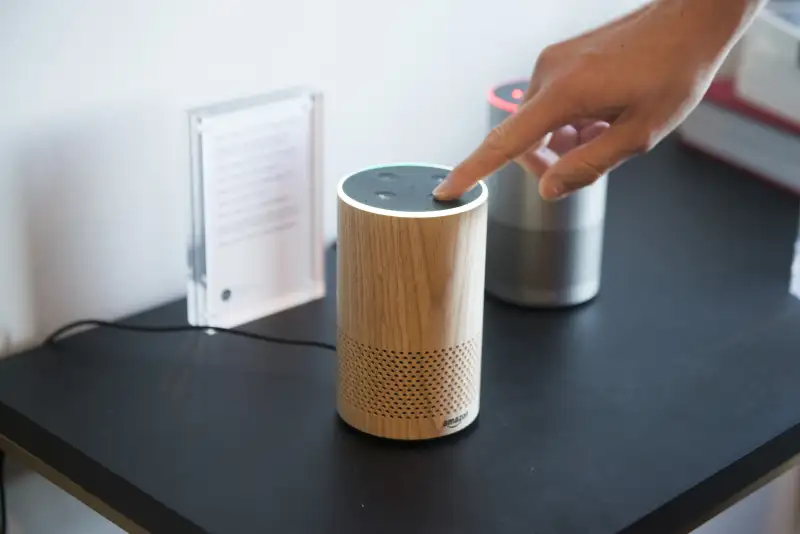 Daniel Berman - Bloomberg/Getty Images
Amazon's digital assistant, Alexa, can be a little nosy.
Sometimes she listens to your conversations when you're not talking to her. Other people who use Alexa, Echo or other smart speakers have shared stories about the devices recorded conservations that they weren't meant to, or even creepier, sometimes bursting out laughing without warning.
While you may not be able to prevent your smart speaker from accidentally picking up some of your conversations, you do have the ability to delete those conversations and Alexa's record of voice commands — or just hear the interactions that were recorded.
The Alexa app tracks and lists even the small details about the voice commands you make, such as how many times you ask it to play a particular song, how high you ask it to turn the volume up and when you tell it to turn the music off, according to USA Today.
There are two options for deleting the recorded Alexa files (which are sent back to Amazon) — you can delete them individually or delete all of them at once in a few easy steps.
To delete all of your recorded Alexa conversations at once, just log into your Amazon account and go to the "Manage Your Content and Devices" page.
To delete individual recordings, use the Alexa app on your smartphone or the web app online.
On your smartphone, open the app and click on the hamburger icon on the top left. Under menu options, choose the settings menu and then choose history.
Recordings labeled "text not available" indicate times when Alexa thought you were giving it a command and started recording, but stopped once it realized it may have picked up on a false positive and that you were not actually talking to it.
Amazon said deleting Alexa recordings might negatively impact the user experience because it prevents the voice recognition service from learning your particular voice and habits as best it can, according to USA Today. But it might be worth deleting those recordings if you want to lower your risk of co-workers accidentally being sent snippets of your conversations.