Democrats and Republicans Are Spending Less, but for Different Reasons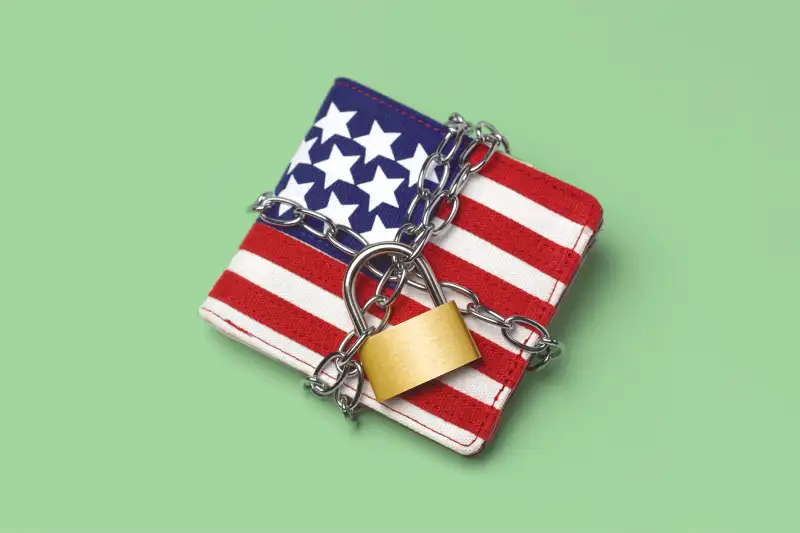 Peter Dazeley—Getty Images
Americans in general have a sunnier outlook on their economic situations today, but people's political viewpoints play a large role in how optimistic they are.
According to Bankrate.com, 65% of Americans say they're cutting back on their spending, with 30% of those doing so specifically to save more money. It's the first time in four years that the desire to save beat out stagnant incomes as the top reason why people said they were spending less. By comparison, in 2013, 72% of respondents said they curbed their spending, and about a third of those did so because their income hadn't changed.
Although 25% of the Americans who said they were spending less pointed to stagnant incomes as the reason why, a slightly higher percentage of Republicans said this was the cause. Democrats were more likely to say they're spending less because they want to save more or because they have too much debt, while Republicans were likelier to say that concerns about the economy or their jobs are motivating them to tighten the pursestrings.
Nearly half of millennials who have cut their spending said the main reason is to save more, and just over 30% of belt-tightening Gen X respondents said the same.
Americans are getting more confident about the economy and their own financial situations, Bankrate found, with 78% saying that their overall financial situation today is either the same or better than it was a year ago, although the degree of optimism in their outlook depends in a large part on their political affiliation. While 30% of Democrats say they have more job security today, only 14% of Republicans say the same. A greater percentage of Democrats also say they're more comfortable with their level of savings today—22%, versus 17% of Republicans—and 28% of Democrats say they're more comfortable with their debt load today, versus 19% of Republicans.
A third of Democrats say their net worth is higher today than a year ago, versus just over a quarter of Republicans. By contrast, 23% of Republicans say their net worth today is lower, compared with just 13% of Democrats. In terms of Americans' overall financial situations, 34% of Democrats say things are better today compared with a year ago, while 24% of Republicans say the same.
While another measure of sentiment about overall financial security improved, Bankrate found that the uptick to its Financial Security Index was buoyed entirely by more positive responses from Democrats, which overrode more negative sentiments expressed by Republicans.