It Now Costs More to go to Disney World and Disneyland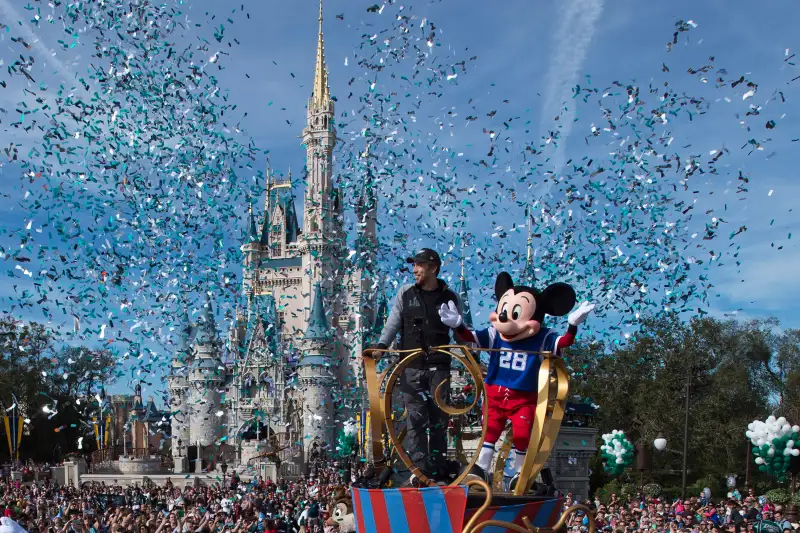 Matt Stroshane - Disney Resorts/Getty Images
Ticket prices are going up at Walt Disney World and Disneyland, but the increase shouldn't come as a surprise.
Both of the iconic theme parks have increased their ticket prices every year since the 1970s.
Now, "value" day tickets for the Magic Kingdom will increase $2, raising the price to $109 for adults and $103 for kids, beginning Sunday, according the Associated Press. For "regular" time, tickets will increase $4, making the cost $119 for adults and $113 for children, and the "peak" price will be $129 for adults and $123 for kids.
If you want to go to the Animal Kingdom, Epcot or Hollywood studios you'll have to pay more too. Those one-day "value" tickets are also increasing $2, raising the price to $102 for adults and $96 for kids. "Regular" time will be $114 for adults and $108 for kids, while "peak" time tops out at $122 for adults and $116 for kids.
Disneyland ticket prices are seeing the biggest increases. The regular price of admission is going up from $7 to $117, while a single-day ticket "peak" ticket will cost you $11 extra at $135. The value ticket will still cost $97.
Disney tickets broke the $100 mark three years ago, when single-day Magic Kingdom prices were upped $4, from $99 to $105. Flexible pricing was introduced in 2016 as a three-tiered choice to prevent overcrowding, offering a value option, regular option and peak price option
Disney ticket prices aren't the only thing going up — the number of people visiting the theme parks is also on the rise.
"Attendance at our domestic parks was up 6% in the quarter," said Christine M. McCarthy, chief financial officer of The Walt Disney Co. on the company's Q1 earnings call Feb.6, noting that "operating income was up 18%" over the prior year for its U.S. operations.