What to Buy (and What to Avoid) at Dollar Stores, According to Super Fans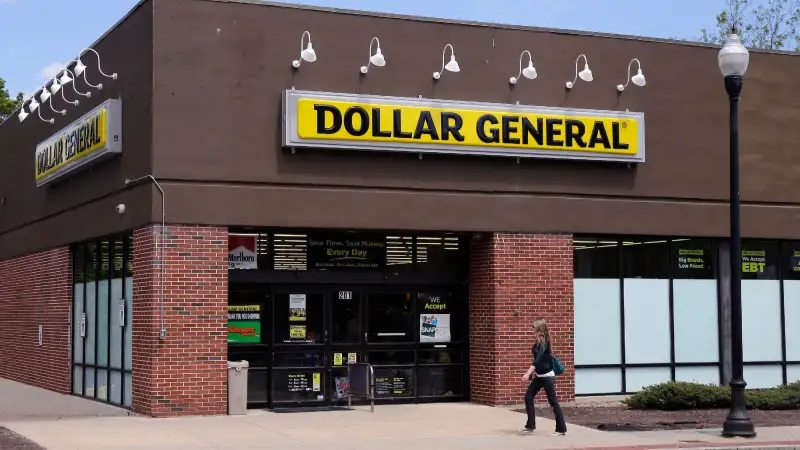 Charles Krupa—AP/REX/Shutterstock
The local dollar store is an institution in nearly every corner of the U.S. these days. It's an easy go-to destination for, well, just about any household purchase you might need. And while quality might not always be paramount for its inexpensive goods (many of which, though not quite all, are available for about $1), the right items can serve their purposes well at well below prices you'd pay elsewhere. Bargain stores are actually one of the bright spots in American brick-and-mortar retail, though Family Dollar has suffered amid the fierce competition and will close nearly 400 stores.
We talked to dollar-store aficionados to guide you through how to approach your local establishments, what to snag, and what to skip.
Go basic.
While other retailers might specialize in more niche products, dollar stores are generally most reliable for the essentials. So don't overthink it. Basics are "much cheaper than in drugstores and grocery stores," says Brooklyn's Rebecca Liebmann-Smith, 36 (though she does add that each dollar store is "unique and sometimes has interesting stuff"). She buys garbage bags, toilet paper, paper towels, dish soap, cleaning supplies, toothpaste, bar soap, hand soap, wrapping paper and gift bags, pet toys, hairbrushes and hair ties, and candles.
Look for the brand name where possible.
While you'll find a sea of generic products emulating their much pricier competitors at the corner dollar store, don't make the mistake of thinking there aren't incredible deals on brand names. "For most things, I try to buy on brand," Liebmann-Smith adds. "You'll find brands like Colgate, Listerine, Dove, and Mr. Clean for much cheaper than at other stores. I generally stay away from off-brand stuff, as it can be pretty bad." Luckily, you can always rely on the well-known brands to offer consistency.
Embrace your inner crafter.
Alongside the trusty toothpaste and food bag clips, dollar stores always seem to offer an unusual selection of more creatively oriented products that are ideal for costumes and the like. Tina Marie Canasta, 42, is a burlesque performer based in Brooklyn who relied on 99-cent wardrobe solutions especially in her early days when she wasn't well-paid for shows (she now teaches a Dollar Store Showgirl workshop to help others do the same). "Dollar stores seem to be stepping up their craft-supply game, which makes them great for even for casual DIY projects, as they're much more reasonable than art-supply stores," she advises. "I go to the dollar store frequently to buy greeting cards for all occasions," says Penny Robinson, 60, of Deerfield, Illinois. "I had a big birthday celebration this past summer, and I was able to get a manicure set and beautiful gift totes as my present to my guests, and they were impressed."
If it sounds too cheap, it almost certainly is.
Dollar stores provide value on small-ticket items you may already pick up at a CVS or other drugstore. But they will also sometimes reach for products whose quality they come far from replicating. "I've learned the hard way that larger electronics and appliances (coffeemakers, etc.) probably won't work as intended," Canasta says. "And you don't ever buy a dollar-store rolling suitcase—you're really just renting it until the wheels fall off." Similarly she avoids hardware products she finds tend to "bend or break."
Skip the food.
Any dollar-store regular learns a hard-and-fast rule after a while: Though you will see groceries, this is anything but a grocery store. Cereals and pastas "are sometimes old and have an off-taste," Liebmann-Smith says. Robinson concurs. "The candy bars are stale as are some snack chips," she notes. Better to hit the actual supermarket.