Donald Trump Piñatas Are a Hit In Mexico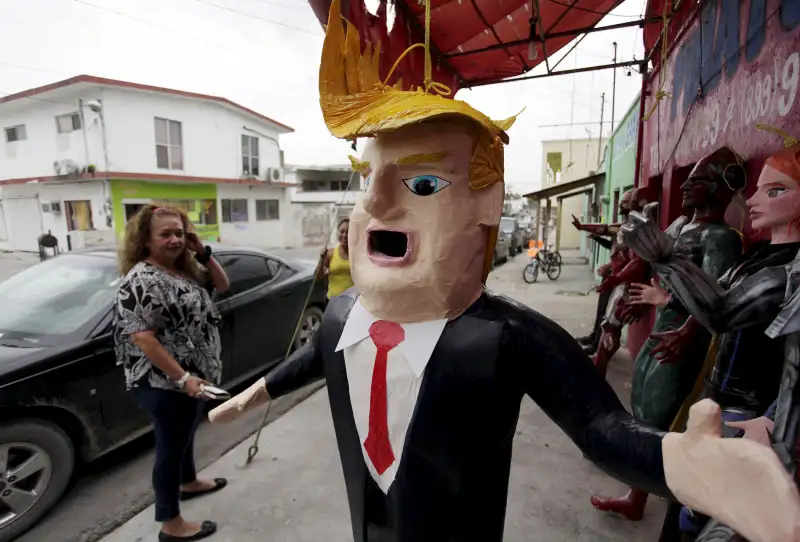 Mexicans have found a way to hit back at Donald Trump. Literally.
Reuters reports that piñatas bearing Trump's likeness, including "a flange of blonde hair and a big mouth," have hit store shelves in Mexico and are proving popular among customers eager to protest the billionaire's recent remarks against immigrants.
Trump, who is a Republican candidate for president, drew criticism after declaring in his campaign announcement speech that Mexican migrants were bringing "drugs, crime, and rapists" to the United States. He later called his comments "100 percent correct," but insisted he was a strong supporter of Mexicans. "How can I not love people who give me many millions of dollars for apartments?" Trump said, according to the Chicago Sun-Times.
The Donald's comments prompted piñata maker Dalton Remirez to design an extremely bashable piñata bearing Trump's visage. The candy-filled sculpture retails for about $40, and Ramirez says it has been flying off shelves. "This piñata especially is the one everyone wants to break," the artist told Reuters.
Read next: 8 Epic Business Failures with Donald Trump's Name on Them