Investors Are Getting Rich Trading Based on Donald Trump's Tweets. Is It All Just a Coincidence?
Money is not a client of any investment adviser featured on this page. The information provided on this page is for educational purposes only and is not intended as investment advice. Money does not offer advisory services.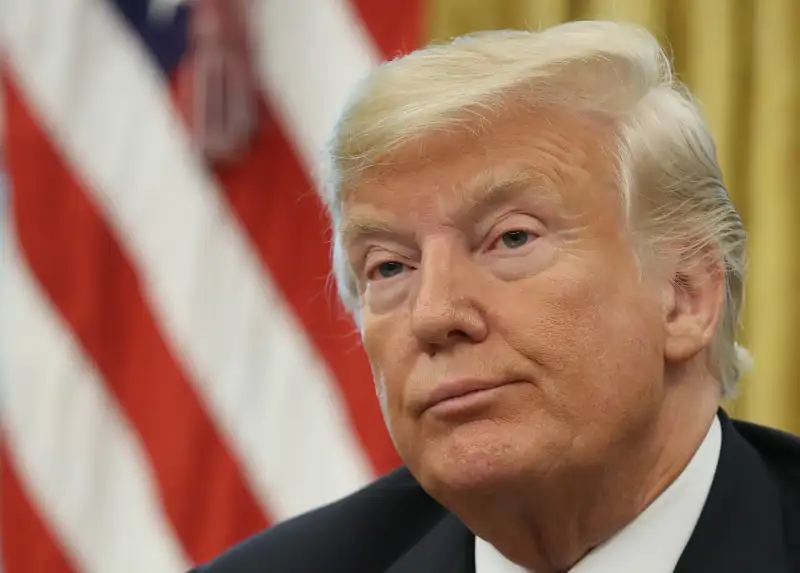 It's no big secret that President Donald Trump's actions, and particularly his tweets, tend to cause the stock market to fluctuate. Have some traders found a way to capitalize on Trump's tweets and seemingly offhand comments? Vanity Fair would like to know.
According to an investigation by Vanity Fair, there have been a number of recent purchases of "S&P e-minis," futures contracts tied to the Standard & Poor's 500 stock index, which were so well-timed as to be suspicious.
Trump's ongoing trade war with China has been roiling both economies, and any positive news about a possible resolution tends to cause a stock-market uptick. Recently, traders have made some very big trades with huge financial rewards mere hours before Trump mentioned something about progress in trade war negotiations, and the Vanity Fair story explores the possibility that these trades are being made with inside knowledge.
For example, Vanity Fair points out that on Sept. 10, "in the last 10 minutes of trading," a trader purchased 82,000 S&P e-minis when the index was trading at 2,969. "A few hours later," the Chinese government announced it would lift tariffs on a range of American-made products, causing a stock-market surge. The lucky (or "lucky") purchaser made a cool $190 million in one day.
Another example is that on June 28, a group of traders purchased "420,000 September e-minis in the last 30 minutes of trading." At that point, Trump was already at the G20 summit, and he announced that trade talks with China's President Xi Jinping were "back on track." The next week, the S&P jumped 84 points, or $4,200 per e-mini contract. "Whoever bought the 420,000 e-minis on June 28 had made a handsome profit of nearly $1.8 billion," VF reported.
Trades are anonymous, but regulators can figure out who is making these moves, and there are ways to detect if they have privileged information or are just really lucky. Vanity Fair reached out to all the prominent regulatory agencies to see if they are looking into these trades, and didn't get much. A representative for the Securities and Exchange Commission declined to comment, the Commodity Futures Trading Commission didn't respond to an inquiry and the Chicago Mercantile Exchange said "the trades in question did not originate from a single source and they were of no concern."
For its part, Bloomberg talked to some Wall Street pros who think Vanity Fair's suspicions may be overblown.
Industry insiders point out that big trades are very common, and the market is especially volatile these days. Sometimes a coincidence is just a coincidence. Given how often traders move "tens of thousands of futures contracts at once," Bloomberg noted, and how often Trump's comments move the market, "someone looking for suspicious timing is guaranteed to find it."