This Airline Wants to Charge Families for Sitting Together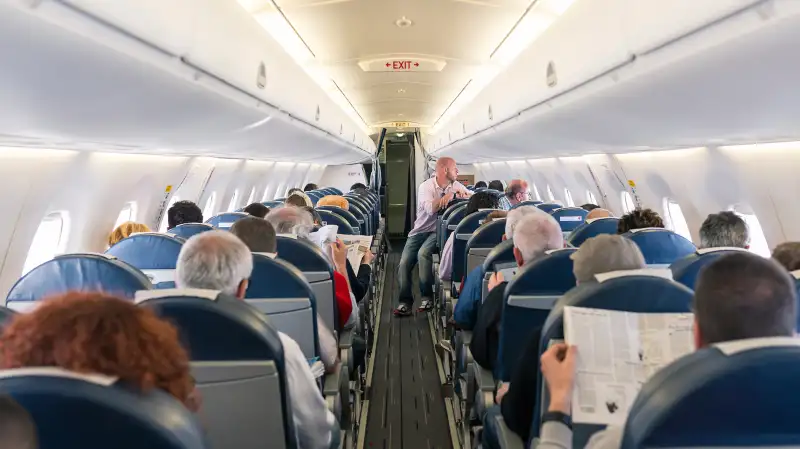 It's no secret that airlines love fees; after all, they raked in more than $40 billion in ancillary revenue last year. A big part of keeping that money coming is finding new ways to make travelers pay for various elements of the travel experience—legroom, beverages, and so on—that used to just be part of the ticket price.
At one airline, that's going to include being able to sit next to your kid. In an interview this week with travel website Skift, Emirates CEO Tim Clark discussed the competitive pricing pressures airlines face and said, "We're having to look and see whether we can extract more value through the the ancillary revenue stream."
For instance, Clark said, "You may go after seat selection. We have a lot of families and groups traveling, and they all want to sit together. They are basically prepared to pay more to get peace of mind." He added that groups of friends traveling might also accept this kind of fee. "They want to be together. They're willing to pay for it," he said.
Although Clark just floated this as a hypothetical, an Emirates spokesperson confirmed via email that the carrier will be implementing a "minimal charge" for fliers booking "special" or "saver" class economy seats and who want to select their seats, starting October 3. The airline does note, "Children below the age of 2 and accompanying passengers on the same booking will be exempted from the fee," although of course you don't have to buy a separate seat for a kid under two anyway.
So, parents, decide how much "peace of mind" is worth to you. If you don't want your toddler sitting next to that guy who's been pounding drinks at the airport bar to kill time during his layover, pay up, or set your alarm clock for precisely 48 hours before your departure time, when online check-in opens, and hope you beat all the other parents to any blocks of adjacent seats that haven't already been assigned.