An Obamacare Repeal Could Hurt You Even If You Get Insurance Through Work. Here's How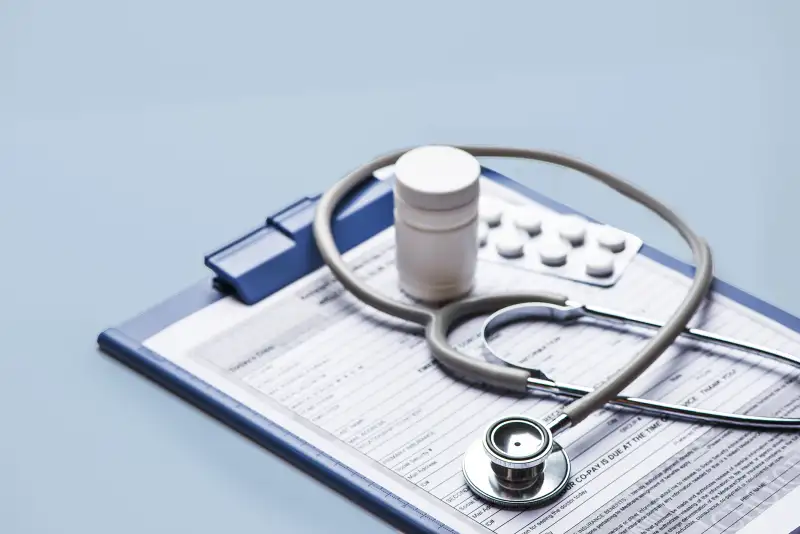 Getty Images/iStockphoto—Getty Images/iStockphoto
If you get your health insurance at work, you may have brushed off the fight over Obamacare as someone else's problem. What you may not realize, though, is that the law added new benefits and protections to employer-based health insurance that you may have come to rely on.
President Trump and congressional Republicans have promised to repeal Obamacare, and both have made moves to begin unraveling significant parts of the law. The path forward is far from clear, but the GOP-controlled Congress is expected to go about dismantling portions of the law that deal with taxes and spending through a budget process, which requires only a simple majority vote. In addition, many of the law's provisions can be revised without congressional action, and the administration has discretion about how to enforce many of its rules.
Here, a look at six benefits that employer health plans have gained under Obamacare -- many of which could disappear if the rules are rolled back.
1. Free Preventive Services
Obamacare requires all new employer health plans to cover a range of preventive services at no charge to you when you go for care. This has been one of the most popular pieces of the law.
It's estimated that 71 million Americans gained expanded access to services such as colonoscopy screenings, Pap smears and mammograms, well-child visits, and flu shots for both children and adults -- all with no cost-sharing. In addition, most women with work-based health insurance have access to contraception with no co-pay, deductible or co-insurance.
Timothy Jost, a law professor at Washington and Lee University who is a leading expert on the Affordable Care Act, says Republicans could quickly propose regulations that begin to dismantle this part of the law -- and that the requirement that insurers make women's contraceptives available at no cost could be among the first items on the chopping block. "If and when that happens they could really hollow out the preventive services requirement and limit services," Jost says.
2. No Waiting Period for Pre-existing Conditions
Before Obamacare became law, employers that offered health insurance could impose a waiting period before employees' pre-existing health conditions were covered by the company's health plan.
People who lost a job, weren't able to afford COBRA, and went uninsured for 63 days or more could be forced to wait up to a year for benefits to treat an existing medical condition before the law was passed, notes JoAnn Volk, research professor with the Center on Health Insurance Reforms at Georgetown University Health Policy Institute. "Just the simplicity -- that they cannot turn you down now or make you wait -- is such a vast difference from the old world when ... you were on this clock and had go through hoops to make sure you wouldn't be denied coverage for a period of time," Volk says.
The long-term prognosis for this benefit is gloomy, Jost says: "There's a real threat that that could go away and we'd go back to the bad old days."
3. Out-of-Pocket Limits
Obamacare set a cap on the total amount you have to pay each year toward medical expenses. For 2017, after an individual spends $7,150 -- or a family shells out $14,300 -- in deductibles, copayments, and coinsurance -- your health plan will pick up the full cost of covered benefits.
In the pre-Obamacare world, there were no caps on how much you could spend in any given year, meaning that, even with good job-based health insurance, anyone being treated for a serious illness or injury was in danger of financial ruin.
Those annual caps are now under threat, Jost says.
4. A Bar on Lifetime Limits
Before Obamacare became law, insurers often placed limits on what they would spend on your care -- either annually or over the course of a lifetime. It's estimated that about 102 million people were in health plans with lifetime limits, generally of a few million dollars.
Though even a $1 million annual limit may sound high, one serious health diagnosis can change the equation. "Most people don't realize that one bout of cancer before the law could cap out their insurance coverage, leaving them totally on the hook for all costs," says Ron Goldstein, president of CHOICE Administrators.
The ACA barred plans from setting those limits -- but Jost says that, under the Trump administration, we could very well see their return.
5. Parental Coverage for 20-somethings
The law allows parents to cover their adult children on their work-based health plans until they turn 26 -- even if they're married, are financially independent or live in another state.
Before Obamacare, young adults represented one of the fastest-growing groups of uninsured. According to the U.S. Department of Health & Human Services, 6.1 million young adults ages 19 to 25 have gained health insurance coverage because of the law.
President Trump and many legislators who oppose Obamacare have pledged to hold on to this provision. "That is not in the gun sights right now," Jost says.
6. Right to a Review
Disagree with your health plan's decision to deny a claim? Before Obamacare, people covered by many employer health plans had few options but to sue. Obamacare gave all patients the right to an external review by a third party, however. "You can question your insurance company saying no and win, and that represents huge savings," Volk explains.
This provision may be safe for now, says Jost, who says a lot of health plans don't actually mind external review: "I don't see that as being a big controversy."