Facebook Just Released a New Privacy Tool After the Cambridge Analytica Breach. Here's How to Use It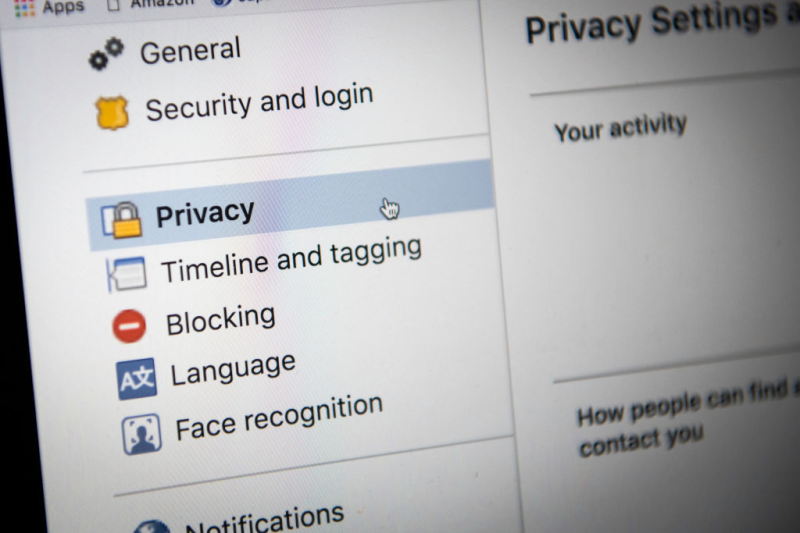 Richard Atrero de Guzman - NurPhoto/Getty Images
Facebook began notifying users whose data may have been improperly collected by Cambridge Analytica on Monday.
The social media company, which is the largest social platform in the world, is rolling out a new feature that offers users greater control over their own personal information. The move comes after Facebook has been under intense scrutiny since the Cambridge Analytica data privacy scandal broke earlier in March, losing more than $80 billion in market value since the improper data handling predicament became public.
Facebook rolled out notifications Monday and Tuesday that informed users whether their data was collected by the "This Is Your Digital Life" app and shared with Cambridge Analytica.
The Silicon Valley company is implementing changes to the way it handles user data in response to intense pressure from the public outcry beleaguering the company. Some are calling for Facebook CEO Mark Zuckerberg to resign.
Here's what to know about Facebook's new privacy tool, how to use it and how else Facebook is responding to the Cambridge Analytica controversy.
What is the new Facebook privacy tool?
The newest Facebook feature, a section that appears at the top of News Feed called "Protecting Your Information," provides a link that brings you to the Apps and Websites section of Facebook's settings. This is where you can adjust your settings to remove apps you don't want to share data with anymore, as well as see all of the apps you have previously logged into.
"We'll show people a link at the top of their News Feed so they can see what apps they use — and the information they have shared with those apps," Facebook said in a statement on its website last week. "People will also be able to remove apps that they no longer want. As part of this process we will also tell people if their information may have been improperly shared with Cambridge Analytica."
How to change your Facebook settings
Once you see the "Protecting Your Information" section appear at the top of your News Feed at some point on Monday, you can then click the link that says "Go To Apps and Websites." From there, you can change your data-sharing settings to stop sharing your personal information with third-party apps and developers. You can also see what information of yours was shared with those developers.
If you are someone whose personal information may have been in Cambridge Analytica's possession, clicking on the "Go To Apps and Websites" will direct you to a Help Center page where you can see what information was collected by Cambridge Analytica and other third-party apps. You will not, however, be able to download a file of that information the way you are able to download a zip file of your overall Facebook data and activity.
Facebook's rollout of the new privacy tool is prioritizing users affected by Cambridge Analytica, so they will see the option come up on their News Feeds before other users. Given that more than one billion people are active on Facebook around the world, it may take another day or two before users who were not affected in the data breach see the new privacy tool at the top of their News Feed.
Will my personal information be deleted by third-party apps I remove?
It is unclear whether deleting an app or removing an app's permission to continue collecting your data from Facebook means they must delete data already collected from you. Meaning even if you delete these apps now and remove permission to your data, they could still keep all the information about you they already have, according to Wired. To try and remove your data, Wired reports, you'll need to reach out to third-party apps directly and ask them to delete the data they have.
How else is Facebook responding to the Cambridge Analytica data breach?
Zuckerberg is set to testify in front of Congress Tuesday and Wednesday. Lawmakers on Capitol Hill have already released Zuckerberg's full pre-written testimony, in which he offers his most straightforward apology thus far. You can read the full transcript here.
"It's clear now that we didn't do enough to prevent these tools from being used for harm as well," Zuckerberg wrote. "That goes for fake news, foreign interference in elections, and hate speech, as well as developers and data privacy. We didn't take a broad enough view of our responsibility, and that was a big mistake. It was my mistake, and I'm sorry. I started Facebook, I run it, and I'm responsible for what happens here.
He will participate in a hearing with the Senate Judiciary and Commerce committees on Tuesday April 10 and the House Energy and Commerce committee Wednesday April 11.
While not making any appearances in Washington, D.C., Facebook's COO Sheryl Sandberg went on NBC's The Today show last week to ultimately defend Facebook's practices, saying that users who do not want Facebook to collect any of their information would probably have to pay to stop their data from being collected, if Facebook ever decided to offer a paid opt-out option, which it currently does not.
"We don't have an opt-out at the highest level," Sandberg said. "That would be a paid product."
Until Facebook does offer some sort of opt-out, paid or not, the new privacy tool the company debuted on Monday is the only way to prevent third-party apps from continuing to collect your data.