How to Talk to Your Family About Money Without Fighting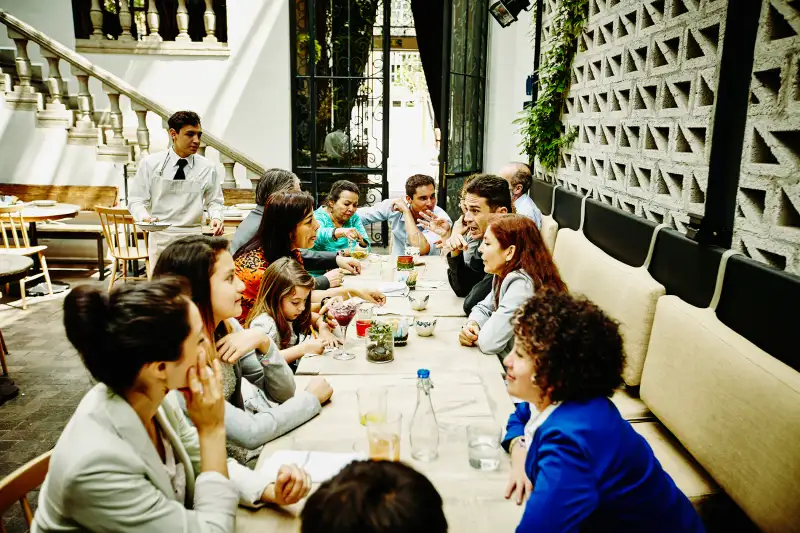 Thomas Barwick—Getty Images
The holidays are a time when we set aside demanding schedules to come together as families. For some far-flung families, it's one of the few times that everyone comes together in a single place.
As a financial planner, I encourage my clients to add a new tradition while everyone's in town: a family financial meeting. These get-togethers create a framework to discuss sometimes sticky financial issues that involve different generations -- from gift-giving traditions to estate planning.
Family meetings can work no matter how much money you have, although your topics of discussion may vary. Here are five things to consider when you set up your meeting.
1. Where should we hold it?
You want everyone to feel comfortable in the setting, but you also need to get things done. For some families, a warm fire and wine may help to set the mood. For others, grandma's pumpkin pie around the kitchen table will work great. If you think you'll need neutral turf, consider booking room at a restaurant or co-working space.
2. What topics need to be addressed now?
The best family financial meetings have a predetermined agenda. What do you feel needs to be discussed as a family? Are there issues that have been swept under the rug and need to be raised?
A single topic is just fine, by the way; you don't need a laundry list, especially when you're getting started. For a few of my clients, I've recommended that this year's topic include care and housing for aging parents. For another family, I suggested they discuss how to prepare a younger generation of adults to inherit what will probably be a significant amount of money.
3. Who should attend?
Family meetings are appropriate for families of all generations, so consider one whether your kids are still in diapers or caring for kids of their own.
For some people I work with, family meetings are all hands on deck: kids, pets, everyone. These are better for discussing broad issues like philanthropy projects or family values.
For many issues, though, it might be more useful to restrict attendance to adult members only; some families also limit attendance to adult children, leaving out spouses, young adults, and stepchildren. Be consistent -- don't let one sibling bring a spouse and bar the others -- and communicate in advance who should join.
4. Should there be homework?
Many families teach their kids about money through personal charitable activities. I know one family that prepared for its meeting by asking the teenage sons to research and identify a charity they would like the family to give to; the resulting process taught the a bit about their sons' priorities, and taught the sons to focus on the positive impact that money could have.
Another family took a similar tack, asking the adult children to agree on an organization to receive a (fairly generous) gift. Because this family is fairly wealthy and the kids will eventually need to work together as trustees of a family trust, the parents wanted a project that would foster cooperation between the siblings.
5. What are the next steps?
Your meeting may uncover some necessary to-dos. Don't let them languish; create an action plan that you can implement over the coming weeks. Put reminders in your calendar 30 and 60 days out to check on progress.
Then make this meeting an annual occurrence. Take notes now, while the experience is fresh, about what worked and what didn't, so you can make adjustments next year.