Yes, It's Okay to Skip a Faraway Wedding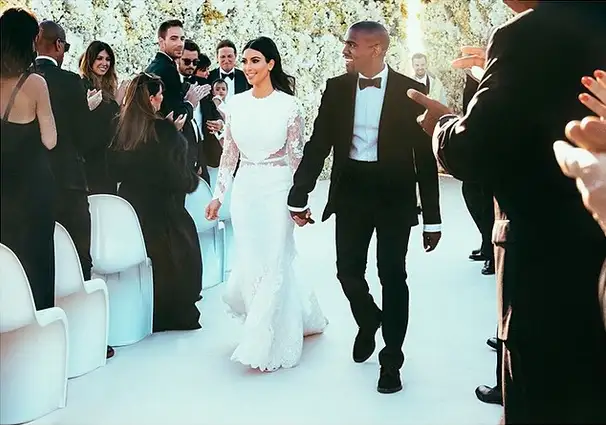 The average American will spend $109 per wedding gift given this year, according to a recent survey by American Express.
But that sum is a mere fraction of what is spent to attend a wedding. The same survey says that guests will fork over, on average, an additional $592 per wedding per person on transportation, lodging, and the like. That's significant enough if you're a single person, but for families with young kids, the costs can really put pressure on the household budget. For a family of four, you're looking at around $2,400 based on the AmEx survey, and that's just average. When your cousin decides to get married in Martinique or your best friend from college picks the Ritz as the hotel of choice, your bill could easily be double that.
And for that pricey amount, you'll likely end up spending more time shushing and soothing your kids than you will be partying it up with the wedding couple and their other guests.
Here are some better ways families can honor a bride and groom getting married at a distance, without breaking the bank or damaging your relationships.
•Decline but pump up your gift. Of course, the cheapest option is to say no to the invitation. To avoid any hurt feelings or questions, include a personal note that expresses your best wishes and your regret over not being able to make it–you might allude to the difficulty of choosing between bringing the whole family along and finding a suitable sitter for several days of round-the-clock care. Now to really take the sting out of the decline, consider sending a gift of cash that significantly exceeds the average gift amount (assuming you can afford it).
Don't worry about offending the couple—55% of couples in the American Express survey said that they prefer cash to other more tangible gifts.
Even though you're spending more than you usually would on a gift, you can think of it as savings over what you would have spent on the trip. That gift will go farther for the recipients too, since you'll also be saving the couple (or their parents) the $220 per guest a survey from TheKnot.com found to be the average amount spent on food and entertainment at weddings in 2013.
What it'll cost you: $300, assuming you give a gift triple the average amount.
•Decline, but make a date to celebrate separately. The other downside of spending thousands of dollars to attend a wedding—besides spending thousands of dollars—is that the bride or groom won't be able to give you more than a few minutes of their attention. And if you don't know anyone who will be attending besides the bride and groom, you've spent about $1,000 per minute with your friends.
You can get more quality time for less cash by getting together separately with the newlyweds after the wedding. So, if they live near you but are having a destination wedding, schedule a date to take them out for dinner when they're back. If they live elsewhere, make a plan to visit them in their town, with your kids, at a different time. You'll be able to pick your dates according to the most affordable time to travel, and perhaps save on hotel and dining costs by staying with the couple.
What it'll cost you: $550, assuming you give a generous $200 gift, take them out for a $300 meal, and pay a babysitter around $50 to watch your kids; what it will cost to visit at another time depends upon where they live, whether you fly or drive, whether you stay with them and how much you spend on the gift
•Leave the kids at home. If you must attend the wedding, whether due to a sense of obligation or anticipation, you might consider leaving the children at home with a sitter or trusted relative. The net cost of the trip will still be much less than if you brought the kids, and you'll be able to relax a little and enjoy yourself more.
What it'll cost you: $1,184 based on the per person numbers from American Express and assuming you can convince a family member to babysit for free; more if you can't.

•Fly solo. Can't find someone to watch the kids but still want to go to the wedding? Another more affordable route would be to have the parent who's less familiar with the couple stay at home while the other attends.
What it'll cost you: $592 based on the per person numbers from American Express, plus the cost of a very nice souvenir for the parent who didn't get to stay in a hotel room and wake up late!
•Make a vacation out of it. You're probably planning some kind of family getaway anyway. And hopefully you've already set some money aside for this purpose. So look for ways to build your trip around the event so that your money does double duty (most importantly because you avoid paying for pricey airfares twice).
Could you tack on a week before or after the celebration? Is there someplace you'd all like to go that's within driving distance? Turning the event into a vacation can make it more fun for all involved.
What it'll cost you: More than $2,400 probably, but you'll still save money by combining two trips.
______
Kevin McKinley is a financial planner and owner of McKinley Money LLC, a registered investment advisor in Eau Claire, Wisc. He's also the author of Make Your Kid a Millionaire. His column appears weekly.