8 Cool Father's Day Gift Ideas for $25 or Less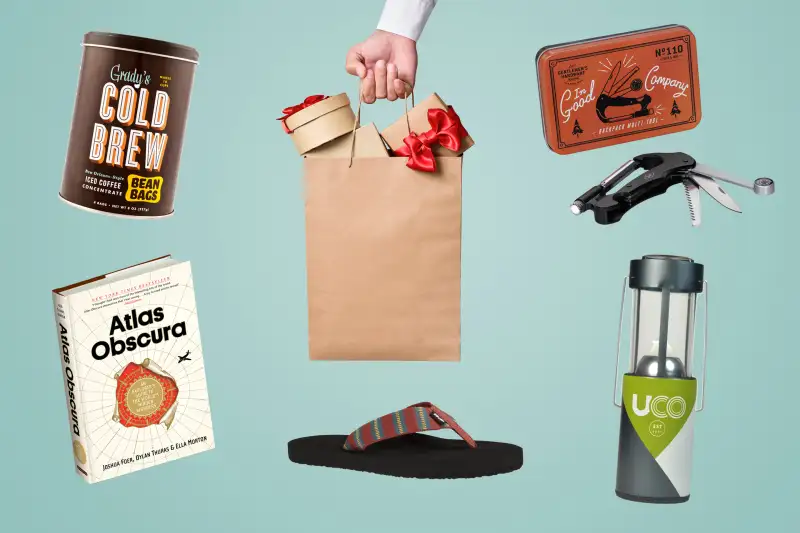 Courtesy of brands & nito100/Getty Images
It might be more low-key than Mother's Day, but Americans plan to seriously shell out for Father's Day this year. According to the National Retail Federation, more than three in four Americans celebrate Father's Day, and they plan to spend, on average, almost $135, bringing total spending up to a record $15.5 billion.
Although the majority of people say they buy gifts for dads or stepdads, other dads and father figures are shown some love as well: 29% told the NRF they plan to buy Father's Day gifts for their husbands, 10% will buy for their sons, and 6% will celebrate brothers on Father's Day. Roughly 5% of those surveyed said they will buy gifts for a grandfather or a friend.
That could be a serious hit in the wallet. But dads generally don't expect to be pampered with luxuries on their big day. A simple but thoughtful gift can do the trick. This roundup of great Father's Day gift ideas for $25 has you covered for all the kinds of dads in your life.
The New Dad
If there's one thing the new dad needs right now, it's sleep. Give him the next best thing with this high-end cold-brew coffee kit ($15.25) from Mouth.com. Each can makes enough for a dozen servings of caffeinated goodness.
The Explorer
The dad in your life might be tethered down to soccer games and gymnastics meets right now, but Atlas Obscura ($20) can keep his wanderlust aflame. This book will take him on a journey to 700 of the wildest places and events in the world, from a hospital for injured falcons in the United Arab Emirates to a poisonous garden in England.
Courtesy of Workman Publishing Company
The Hipster
For the dad who only buys his kids hand-hewn toys from Sweden, these wood-jacketed earbuds ($17) with noise-isolating features and a built-in mic will make the perfect accessory to a Babybjörn and skinny jeans.
The Foodie
Whether he's gone paleo or is just trying to avoid "dad bod," give him a gift to make it easier: This gadget ($25) turns veggies like sweet potatoes and squash into pasta-like ribbons, and The Spiralizer 2.0 Cookbook (included) is sure to give him lots of inspiration.
Courtesy of Paderno and Diana Miller/Getty Images
The Outdoorsman
Whether he retreats to the woods to get some solo time or loves bringing the whole crew camping, this candle lantern ($20) with a sturdy glass and aluminum casing delivers nine hours light in backpack-friendly form.
The Dude
It's all good, man. Give the dad who holds court from his recliner or lounge chair a pair of kick-back sandals ($25) from Teva, the brand that made it OK for guys to wear flip-flops in public. (If he's at the life stage when he's chasing down runaway tricycles, maybe spend a little extra and get him a pair with an ankle strap to ensure they stay on his feet).
The Handyman
As kids, we think our dads can fix anything. Give a dad in your life the chance to make good on that premise with this multi-function carabiner clip ($18) that ingeniously conceals a pen knife, serrated blade, compass and LED light
The Nerd
OK, so Darth Vader wasn't exactly father-of-the-year material. But a Star Wars-loving dad on your list will get a kick out of these silicone ice molds ($20) that lend sci-fi flair to his beverage of choice. Just be prepared to hear many jokes about Han Solo finally getting revenge on Vader for freezing him in carbonite.
We've included affiliate links into this article. Click here to learn what those are.