Fed Ignores Market Turmoil. You Should Too
Money is not a client of any investment adviser featured on this page. The information provided on this page is for educational purposes only and is not intended as investment advice. Money does not offer advisory services.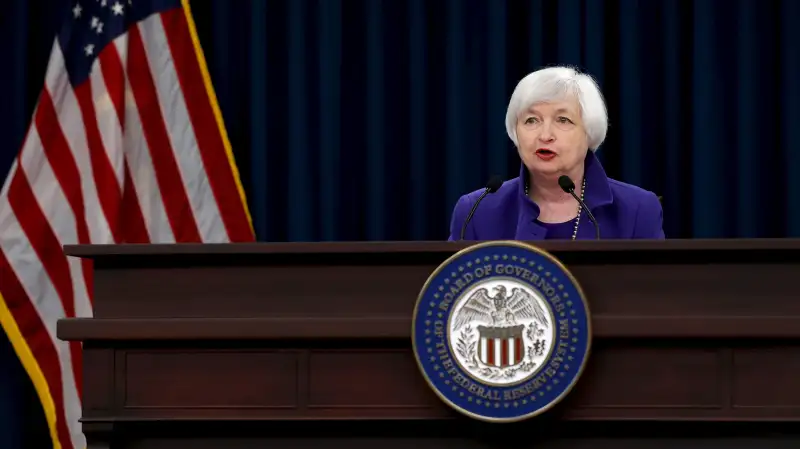 The Federal Reserve Board left interest rates unchanged on Wednesday, while giving little indication how the recent turmoil in the financial markets — including plunging oil prices and a nearly 10% drop in stock values — will affect its plan for gradually raising rates in 2016.
Wednesday's vote was widely expected.
In a prepared statement after the vote, Fed officials acknowledged that they are "closely monitoring global economic and financial developments." At the same time, policymakers said they believe economic conditions will evolve such that "gradual increases" in the federal funds rate — which backs charge one another for overnight loans — will be warranted.
Following the announcement at 2 pm Wednesday, the Dow was down 99 points, or 0.6%, to 16,066, after being up slightly in the minutes prior to the announcement.
Markets have been fickle in response to recent Fed moves.
Read Next: Does the Fed Have the Guts to Raise Interest Rates?
The stock market swoon since the Fed's December rate hike — the Fed's first rate increase in nearly a decade — inevitably led to second guessing about whether the move was premature.
But, as it happens, the market also threw a fit in September, the last time Fed officials passed on raising rates. You can see why Fed officials would be loathe to put too much stock in the market's response and you should be too.
Attention will now turn to the Fed's March meeting, where the stakes will be higher as that represents the first date at which anyone sriously expects a new rate hike.
Aside from whatever the markets do between now and then, the data Fed officials have to contend with is likely to remain mixed.
On Tuesday the Conference Board released new numbers showing its consumer confidence index had risen to 98.1 from 96.3 in January. That's more evidence that everyday Americans who drive the economy haven't been spooked by the market dip, suggesting the Fed may stay the course. At the same time cratering oil prices have provided yet another drag on inflation, possibly strengthening the hand of those who oppose aggressive rate hikes.
On Friday, another piece of the puzzle with will be revealed: The Bureau of Labor Statistics will release the fourth-quarter employment cost index — giving a better indication of whether wages managed to grow at a healthy clip at the end of last year. A spurt in wage growth would suggest economy is indeed still on stride — and also bolster the prospect of inflation.