This Finnish Brewery Made a Trump-Putin Beer in Honor of the Helsinki Summit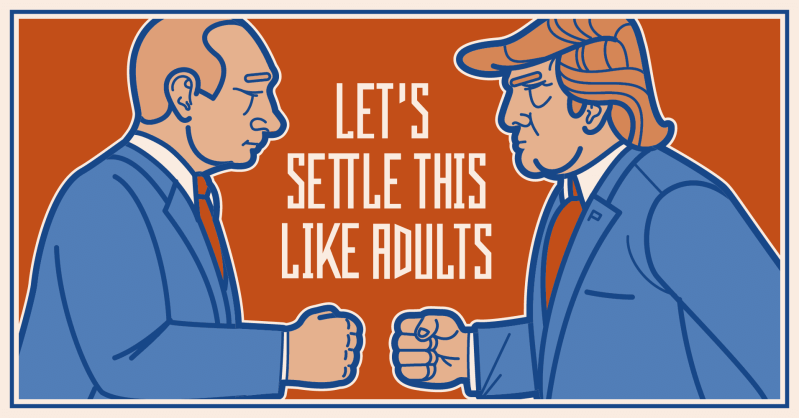 Rock Paper Scissors Brewery
One brewery hopes beer can settle U.S.-Russia foreign relations once and for all.
In preparation for the Trump-Putin summit in Helsinki, Finland, on Monday, a small indie brewery made a limited edition lager which has proven very popular amid the political drama of the day.
Finnish brewery Rock Paper Scissors whipped up the "Let's settle this like adults" dry-hopped lager to mark the meeting of the two presidents. The brewery released it on July 11 and sold out of its 10,000 bottle run in about one day, Samuli Huuhtanen, the company's CEO, tells Money.
"When we heard that Presidents Trump and Putin were coming to Helsinki, we understood there were going to be difficult talks ahead and a lot of tough decisions to be made, and we didn't want any topic to not be discussed," Huuhtanen tells Money. He said the "Let's settle this like adults" name is a reference to solving problems using the simple rocks, paper, scissors method to make decisions.
The cheeky brew is an everyday lager with "fresh and grassy tones" and 4.7% ABV. The bottle's labels have the phrase "Making Lager Great Again" on them.
Huuhtanen said RPS Brewery sent both the U.S. and Russian embassies in Finland the speciality lagers.
RPS Brewery acknowledged that while both presidents are known to not like beer, the company also made 200 limited-edition bags of coffee, as well as 200 limited T-shirts commemorating the event.