The 3 Biggest Money Worries of First-Time Parents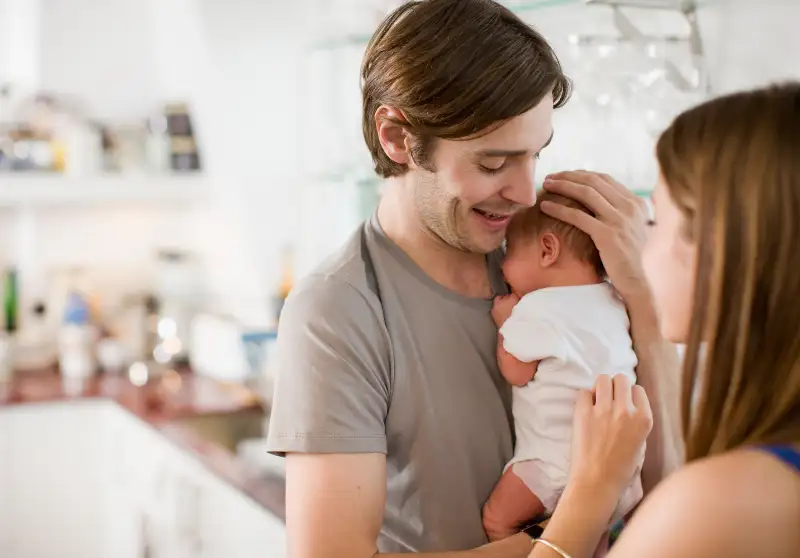 Over the last 13 years I've worked with countless millennials preparing to embark on their journey to parenthood. First-time parents are concerned about many things, starting with feeding their newborn, keeping the little one healthy, or just sleeping through the night (for both parent and baby).
Amid the whirlwind of emotions a single parent or couple may go through leading into the birth of their first child, I've found that first-time parents all find themselves confronting the same three financial questions:
How will we afford this baby?
How will we pay for college?
What if something happens to us?
As a financial adviser, I often find myself counseling first-time parent trying to process it all. The great news is that all three of these questions can be answered with a little bit of planning.
1. How will we afford this baby?
You can count on new and unexpected expenses with your little one on the way. Many of my new-parent clients have found that three of the most significant expenses in the first year are daycare, diapers, and baby food. By increasing your monthly contributions to a liquid investment savings account, you can get a head start on changing your spending habits and begin to prepare for costs you know are coming.
2. How will we pay for college?
College is getting more expensive every year. If you want to put your money to work, start saving early and take advantage of time and compound returns. A 529 college savings plan offers you 100% federal tax-free growth for qualified higher-education expenses. (State tax advantages vary from state to state and may depend on whether you are a resident of the state sponsoring the plan.) As the parent, you retain complete control of the assets. To help bolster their child's college fund, many parents encourage family and friends to contribute to their child's 529 plan instead of giving toys or other presents for major events like birthdays and graduations.
3. What if something happens to us?
It probably isn't going to hit you in the first trimester, or maybe even the second, but it's a realization so many parents reach by the time their newborn comes home to the nursery: What if something happens to us? Most new parents have never had to sit down and plan for contingencies like death. But the moment you have someone depending on you — both financially and emotionally — for the next 20-plus years, it hits you: "I need a plan." For many, this plan has two major pieces that ultimately answer two questions:
a. Who will take care of my baby? An estate planning attorney can help you gather information and consider some important issues designed to protect your family. Through your estate plan you can dictate guardianship instructions for your baby, control over the distribution of your assets, and medical directives.
b. Who will pay all my baby's expenses? Life insurance can provide your child, or your child's guardian, with a lump sum payout upon your death. Term life insurance is typically the least expensive, and thus the most common, option; you pay a set amount each month over a certain number of years, and in turn are guaranteed a death benefit should you die during that term. The policy's lump sum payout can help your beneficiaries cover the costs you would have otherwise paid.
By starting your planning early, you can set aside the extra cash you'll need when your family's newest addition arrives, split the college bill with your old pal "compound returns," and prepare for the unthinkable. Once you have these pieces in place, you'll have your mind clear to focus on what is most important — your family. (And your sleep.)
Joe O'Boyle is a financial adviser with Voya Financial Advisors. Based in Beverly Hills, Calif., O'Boyle provides personalized, full service financial and retirement planning to individual and corporate clients. O'Boyle focuses on the entertainment, legal and medical industries, with a particular interest in educating Gen Xers and Millennials about the benefits of early retirement planning.