If Your Flight Is Delayed, It's Probably Not Because of Bad Weather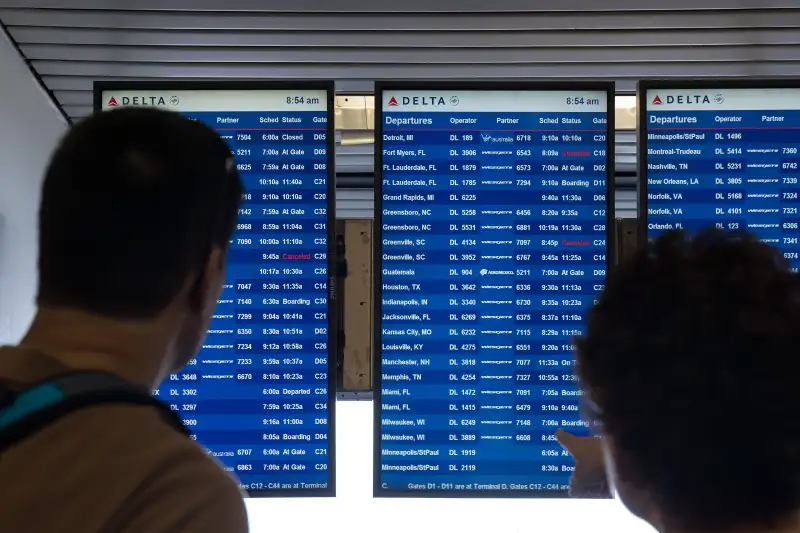 Drew Angerer—Getty Images
Snowstorms in the winter and severe thunderstorms in the summer take the blame for a lot of the monstrous flight delays that leave thousands of people cooling their heels in the airport for hours or even days. But as it turns out Mother Nature is just a scapegoat for the real perpetrator of airline delays: the airlines themselves.
According to the U.S. Department of Transportation, airline mistakes like computer glitches — such as the days-long outage that grounded around 2,000 Delta flights earlier this month — maintenance and mechanical problems, crew issues and the like are now the biggest reason you're standing in front of that blue departures board, squeezing the handle of your carry-on and cursing your luck.
It's not always easy to figure out what causes delays, Bloomberg explained, since there can be ripple effects and sometimes flight delays have more than one cause.
Read Next: 3 New Reasons Those Maddening Airline Fees Are Here to Stay
But numbers from the DOT's Bureau of Transportation Statistics do make it clear that airlines are often dealing with self-inflicted problems. Last year, airline mistakes led to more than 323,000 delays, according to the BTS, accounting for about a third of delay time. Bad weather was responsible for about 5% of delay time, with about 36,000 flights affected.