Flyers, Media React to JetBlue's Upcoming Fees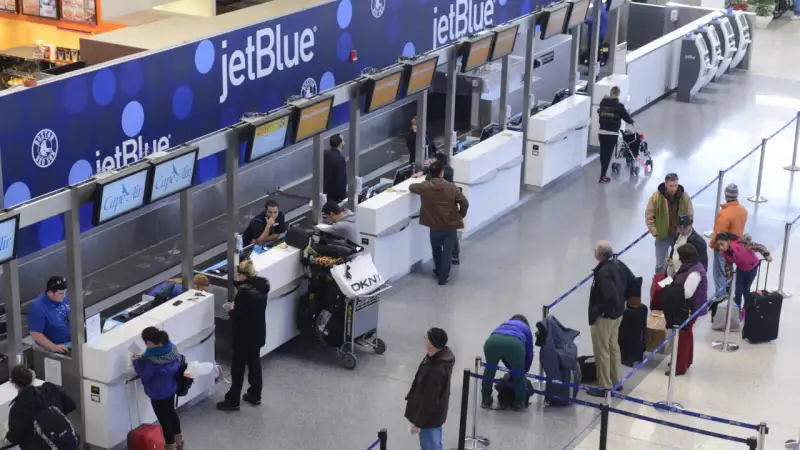 This week JetBlue said it is reducing average legroom and introducing a new fare structure that means passengers buying the lowest-price tickets will have to pay extra if they want to check luggage.
The changes, which will be instituted starting in 2015, will leave Southwest Airlines as the only domestic carrier to grant free checked bags (two of them, in fact) for all passengers.
Shrinking legroom will come as a result of 15 more seats being added to JetBlue's Airbus A320 planes. Even after squeezing in the new rows of seats, JetBlue's average legroom will be 33.1 inches, which is still slightly more than what the typical passenger on Southwest or Virgin America can expect.
But the real heartbreaker to travelers is likely to be the new "Fare Families" structure, which consists of three bundled options that travelers must choose from when booking a flight. At the low end of the pricing spectrum, tickets do not include a checked bag. Passengers who pay higher fares are entitled to checked bags (one at the middle level, two at the high end), and also get bonus loyalty points.
Exact details on pricing and what specific amenities are and aren't included in the various fares haven't been released yet.