A Simple Way to Stop Burning Money on Checking Account Fees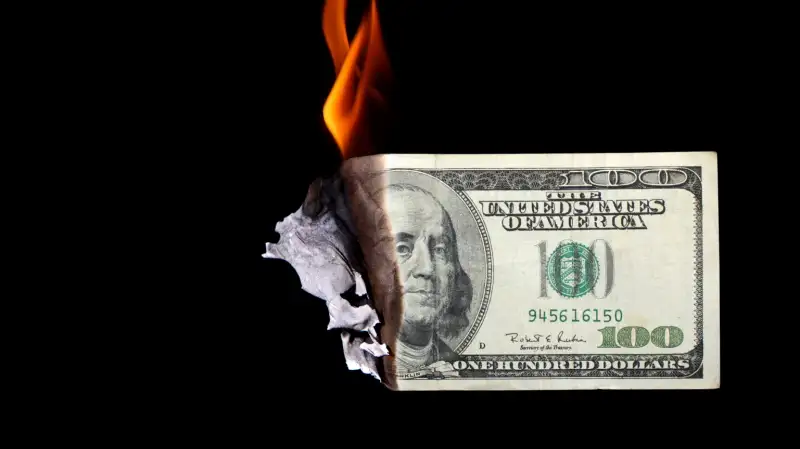 If you're looking for a free checking account, skip the bank and head to the credit union. A new survey by Bankrate.com found that while just over three quarters of credit unions offer free checking, only 37% of banks do.
Compare this to just six years ago, when 65% of banks offered free checking. Since then, the number of credit unions offering free checking accounts has fallen by just two percentage points to 76%, compared to a 28 percentage-point drop among banks.
Even the credit unions that do charge monthly service fees aren't really socking it to customers, generally speaking: 10 of the fees are $5 or less, a handful are only $1, and none are over $10.
Bankrate found that credit unions offer other customer-friendly features as well. None of the 50 largest credit unions the site analyzed charge more than $100 to open an account, and roughly two-thirds have no minimum at all. Just over one-third don't charge customers for using an out-of-network ATM, or offer at least one free out-of-network ATM withdrawal per week.
Although credit union overdraft fees average a hefty $27, that's still better than the $33 average at banks, Bankrate found. (Other surveys that look at a broader cross-section of financial institutions have found no statistical significance between average bank and credit union overdraft fees.) If you're a serial overdrafter, it might pay to look for a credit union that has a low fee (some — although not many — fall in the $20-and-under range).
In addition, you should decline to opt into overdraft coverage for debit card purchases, although keep in mind that bounced checks or electronic payments can still knock you into the red. Also, ask your financial institution if they offer any other services like a transfer from a linked savings account if a transaction would trigger an overdraft fee. While there's generally a charge for this, it's a fraction of the $27 a pop average overdraft fee you'd pay otherwise.