Here's How to Get a Free Krispy Kreme Donut This Friday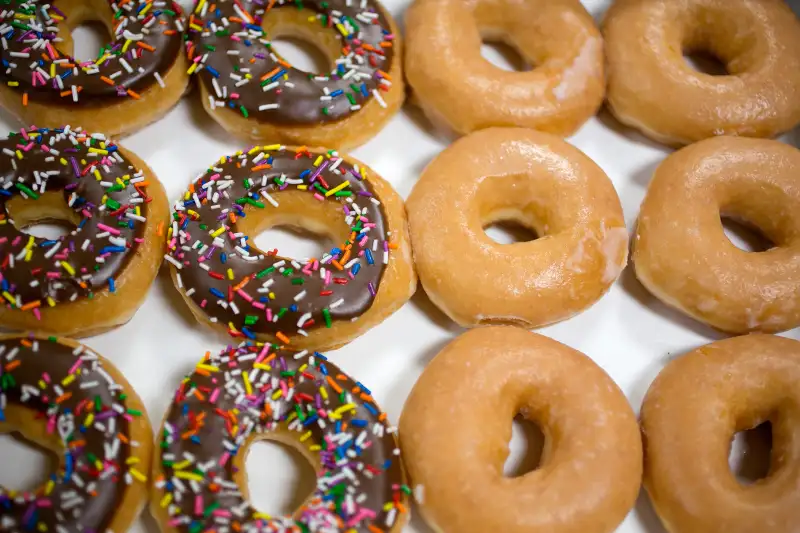 Andrew Harrer—Bloomberg via Getty Images
What's better than donuts? How about free donuts?
Although the deal takes place this Friday, Krispy Kreme's free donut offer is no April Fool's joke. Customers can come into any participating location and get an original glazed donut for free. No coupon or purchase required.
(Locations that aren't participating are listed at this link.)
The brand dubbed the promotion "Celebrate the Doughnut Harvest," announcing the promotion with a tongue-in-cheek story about the mild winter leading to an "especially bountiful" bumper crop of Krispy Kreme donuts, which the company is sharing with fans on Friday.
Given the timing, fans of Krispy Kreme on social media were skeptical that the free donut offer was just an elaborate April Fool's prank. April may be the cruelest month, but such a goof would be too cruel to even consider.

Indeed, Krispy Kreme has promised that the offer is completely legit. "It's real. See you soon," a Krispy Kreme rep posted on its Facebook page in response to doubters.