Free Parking Actually Has Huge Hidden Costs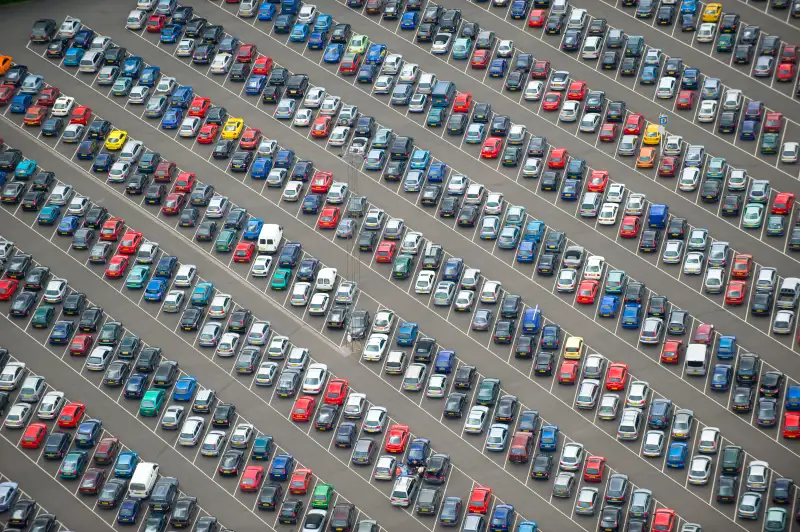 Jason Hawkes—Getty Images
Free parking, especially if you live in a city, can be a huge perk, but don't be fooled — the cost of "free" parking is baked into many of the goods and services you buy, and those higher prices have a disproportionate impact on the financially vulnerable.
Building parking lots and garages isn't cheap, especially in places where land is expensive or parking needs to be built underground. Even when parking garage operators, apartment building managers and the like charge people to park, those amounts don't add up to enough to cover the cost. One study found that above-ground parking costs a whopping $24,000 per space, and underground parking garage spots average $34,000 apiece.
This has a measurable impact on prices, according to the Washington Post, which said a Seattle study found that parking requirements tacked on an extra $250 a month to the cost of renting an apartment (that's not including any monthly parking fees a renter would have to pay to actually use the space). The Post cited UCLA urban planning professor Donald Shoup, whose research found that poor people — who are often the least likely to own cars in the first place — nevertheless have to pay higher prices on everything from rent to groceries when landlords, retailers and property owners are required to build parking facilities.
Shoup said regulations that require a certain number of parking spots be included in construction plans often are too broad and too unscientific to provide any real benefit, and they take away resources that could otherwise go towards lowering prices for consumers.