How This Woman Turned a Layoff Into a $3 Million Business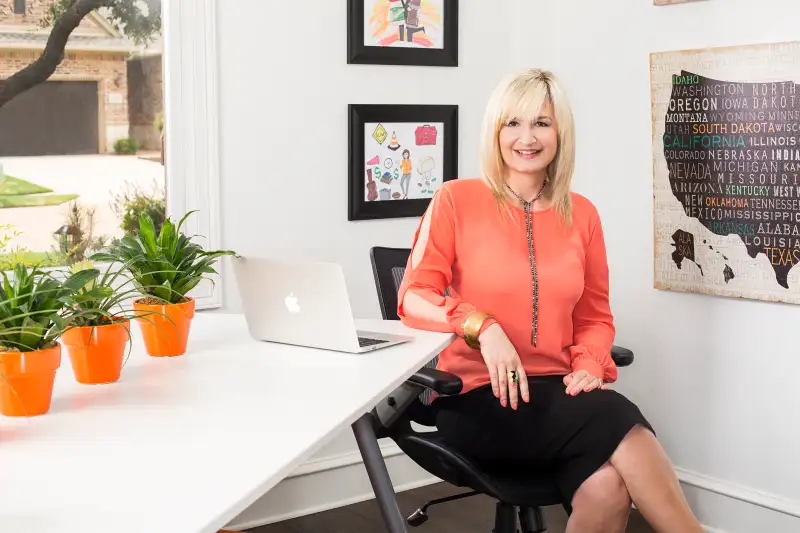 At age 15, Heidi Rasmussen began working in retailing, at the same department store where her stepfather put in 35 years. After eight years in store management and 12 years in corporate, Rasmussen had reached the rank of divisional vice president by 2012. Then, while she was out for a memorial service, she found out over the phone that she'd been let go—one of hundreds downsized that day. "Many people were just devastated," says the now 46-year-old. "But that's not my outlook. I'm always thinking, There's something better."
It took her a week to find it. Her husband, Reid, had already left his job as manager at an insurance agency to launch a business. His idea: Get insurers to offer workers discounts on expenses like prescriptions and urgent care. Struggling to get his concept off the ground, he appealed to his wife to apply her marketing brain. "I decided to transform the idea into an engaging brand," she says. "It was a total step of faith."
Working at full stride, Rasmussen came up with a card that bundles 10% to 60% discounts on vision and dental care with 24/7 phone consults with doctors and help with billing errors.
Employers who buy cards for their workers (typically $8.50 a pop) make up 90% of the business. Both the companies and their workers—who often get cards paired with high-deductible health plans—can save if an employee's call to a doctor heads off an office visit. Likewise, pinpointing billing errors pays off for everyone.
Then she tested the pitch with 30 women she knew (women are behind 80% of family benefit decisions, she says). The group vetoed the name "concierge card" because "it sounded too hoity-toity." Freshbenies' original spokescharacter was blond, but Rasmussen made a switch to brunette after the group reacted negatively. And she learned that $12 was the most they could charge for their direct-to-consumer card.
Rasmussen expects freshbenies to bring in $3.5 million in 2014, up from $1.3 million in 2013. While the couple left higher-paying jobs, "that looks like a small tradeoff for the opportunity to work together on something that we love."
By the Numbers
$82,000: how much savings they tapped to launch. That amounted to about 55% of her severance. About $25,000 went to a consulting firm that advised them to pitch to HR managers—a total bust. They had more success reaching out to insurance brokers who set up employer benefits.
2 years: how long they could have gone with no income. For their personal expenses, which came to $8,000 a month, they relied on the $350,000 they had saved, leaving their 401(k)s alone. "We were already very frugal and living below our means," says Rasmussen, who lives in McKinney, Texas.
2016: when she hopes to triple revenues. In two years, Rasmussen expects freshbenies to bring in $12 million a year. The company is adding at least a dozen insurance brokers as clients every month. "Now that I'm starting to get in front of some really big brokerages," she says, "I know they are going to want to work with us."