Get Ready for Gas Prices to Drop in a Big Way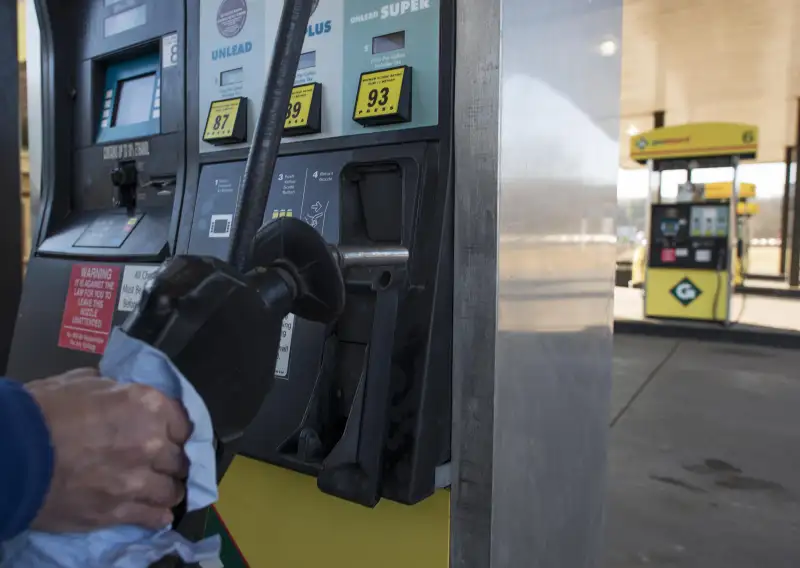 Bloomberg—Bloomberg/Getty Images
As the summer driving season comes to a close, drivers have a reason to be upbeat: Gas prices could be on their way down again.
In the last week before Labor Day, gas prices fell an average of 2.7 cents per gallon nationally, according to GasBuddy.com, and two events on the horizon all but guarantee that prices will continue to decrease as we head into autumn.
First, demand for gas falls when summer ends as people are home from vacations and hop back into their regular routines. Also, in about a week, the EPA's requirements for summer gasoline (gas made of slightly different chemical components that doesn't evaporate as easily, but is somewhat more expensive to produce) end for the year, which means refiners will switch back to their cheaper winter blends.
Currently, GasBuddy said there are four states where the price of regular gas has already fallen below the $2 a gallon mark: Alabama, Mississippi, New Jersey, and South Carolina. Patrick DeHaan, the site's senior petroleum analyst, predicted that nearly quadruple that number will have gas under $2 a gallon by the end of next month.
For that matter, DeHaan is forecasting that gas prices will drop 10 cents to 25 cents per gallon nationally in the coming weeks, and that the average price around the country for a gallon of regular will dip below the $2 mark by Halloween. The current national average is $2.19, according to AAA.
Read Next: Why the Lamest Car on the Road Has Become a Hot Seller
Although it's possible that major oil-producing nations could get together and agree on output cuts that would halt the fall in prices, DeHaan said that it's likely American drivers will be able to continue taking advantage of low gas prices this fall. "The only possible wrench could be a major hurricane that takes aim for the Gulf of Mexico, where many oil rigs and refiners are located, or a sudden cut in oil output from OPEC," he said.