Gas Prices Are Going Up. Here's How Much That Will Cost You This Summer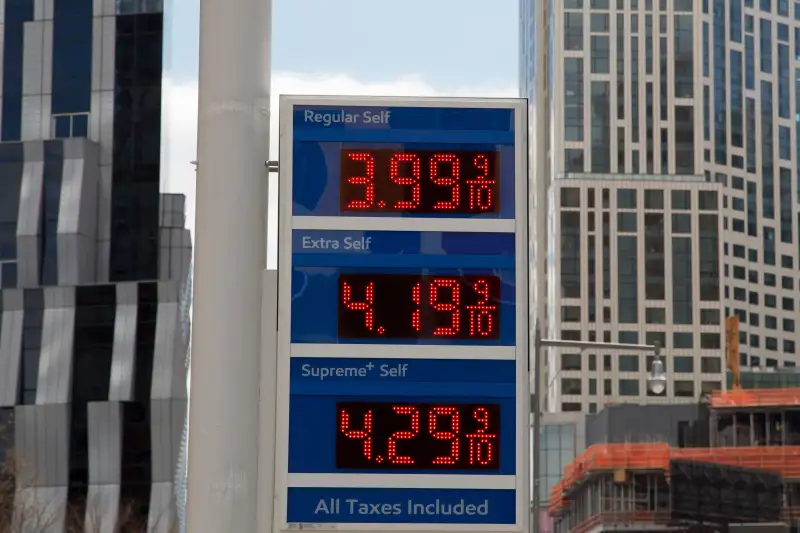 Mark Lennihan—Mark Lennihan/AP/REX/Shutterstock
Prices at the pump are on the rise. With the national average now likely to hit $3 a gallon, that could cost you as much as an extra $250 during this upcoming summer driving season.
Over the past several summers, Americans have gotten used to cheap oil. This year, however, big energy producers like Saudi Arabia and Russia have successfully kept oil production down. With other factors like possible new sanctions against Iran, another big producer, prices have been steadily climbing, and that's working its way to the pumps.
As of May 10, American drivers paid $2.84 a gallon, on average, according to the website GasBuddy. That's up about 50 cents from a year ago.
On Tuesday, the U.S. government hiked its official forecast for the so-called summer driving season — which unofficially begins on Memorial Day weekend — warning that average national prices could peak at $2.97 a gallon in June. In fact, it's already above that level in as many as 10 states, including the entire West Coast.
For drivers, those higher prices translate into hundreds of dollars, says Tom Kloza, co-founder of the Oil Price Information Service. He estimates the typical American, whose car burns about 90 gallons of gas a month, will end up spending about $1,318 on gas between May and September, assuming gas prices hit $3 during the peak months of June, July and August.
Based on last year's gas prices the same amount of driving would have cost only $1,070 — nearly $250 less. In 2016, it would have cost just $1,002.
Consumers may not be the only ones hurt by these extra costs.
When gas prices began to sink in 2014 and 2015, Americans wound up spending roughly 80% of the money they saved at the pumps, with a fifth of that money going to increased spending at restaurants, according to a study by J.P. Morgan Chase.
So a big question is, 'Which businesses will suffer if consumers turn around and start doing some belt-tightening now that gas prices are climbing'?
Of course, even at nearly $3 a gallon, prices still remain moderate by historic standards. As recently as 2014, average prices were Americans were regularly paying upwards of $3.50.
All the same, adds Kloza, gasoline is one of the few economic indicators typical Americans regularly track — and tend to see as prime indicator of their economic well being.
"People look at what gas costs every day," he say. "I'll tell you this, if we go above $3 a gallon the person blamed with the one in the Oval Office with the orange hair."