Why Generic Epipen Could Make Even More Money for Mylan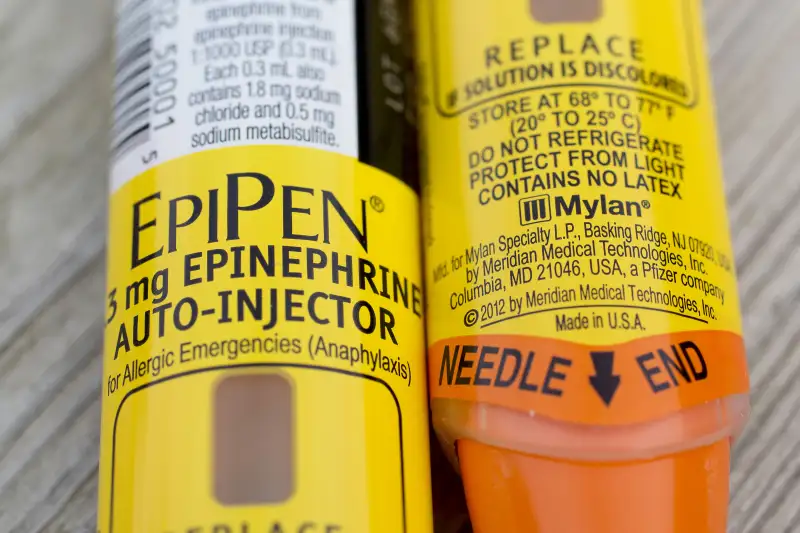 Bloomberg—Bloomberg/Getty Images
After coming under fire from just about everybody for hiking the price of its lifesaving EpiPen to around $600 (up from around $100 in 2008), Mylan caved — or so it seemed. After its initial offer of vouchers for half off the pricey product were derided as too little, too late, the embattled pharmaceutical company announced on Monday that it would start making a generic EpiPen that will sell for $300 for a two-pack.
But the dirty little secret here is that Mylan could actually wind up making more profits this way, thanks in part to our complicated healthcare system — a system, it should be noted, that Mylan CEO Heather Bresch lambasted as being broken just last week — and the many middlemen between drug-maker and customer.
On CNBC last week, Bresch said that Mylan only makes $274 per EpiPen pack, despite the high list price. "Cutting out the middlemen to sell directly to patients means that Mylan can pocket the full $300 price," StatNews.com pointed out. The site crunched the numbers and determined that selling a generic EpiPen pack might net Mylan $26 more than a sale of its branded product.
In establishing a generic market, they're also creating an early brand dominance for themselves, CNBC pointed out. Since the scandal broke, people have been calling on the FDA to hurry up and approve Teva's generic EpiPen alternative. In making generic EpiPens available within weeks, as Mylan said it plans to do, it's beating its competitor to the punch.