This Year's Golden Globes Swag Bag Includes a $320 Designer Purse and a $100 Facial in a Box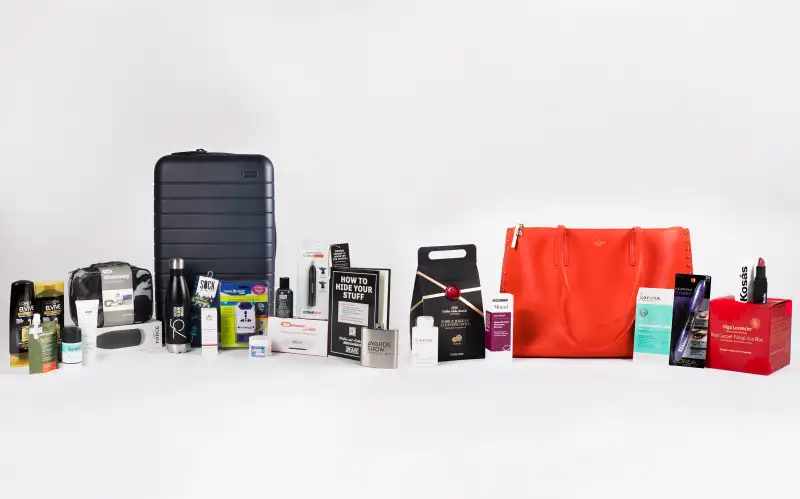 Sarah Korsun, @SarahJeanPhotography
While most nominees at the 2018 Golden Globes won't walk away with one of the coveted statuettes, everyone will still win something.
The 75th annual Golden Globe awards, which air live on NBC this Sunday, are once again giving out swag bags to this year's attendees that have high-end merchandise ranging from designer bags to upscale beauty products.
The luxe gift bags, which include a men's and women's option, have become a staple of awards season — though the Golden Globes gift bags are kicking off the 2018 awards season with some surprisingly affordable options.
Money took a look at this year's gift bags, which was first reported by People, and ranked the items from most to least expensive. Many of the beauty products are items even ordinary consumers can afford to pamper themselves with, like this $10 L'Oréal mascara.
And for those who really want to treat themselves, the priciest items on both lists are bags – a Kate Spade studded leather tote retailing for $328 for women and an Away Travel carry-on suitcase retailing for $225 for men.
Here's a look at what else is in the swag bags:
Women's 2018 Golden Globes gift bag:
Sarah Korsun, @SarahJeanPhotography
Men's 2018 Golden Globes gift bag:
Sarah Korsun, @SarahJeanPhotography