What My 3-Hour Lunch Says About Good Financial Advice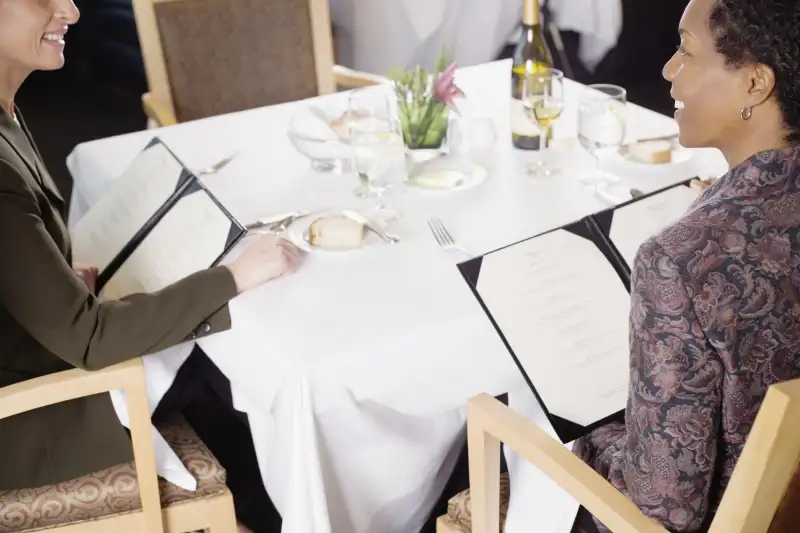 It was Suzanne's birthday. I really wanted her to have the next best thing to a day off. So I, the adviser, and Suzanne, my client, scheduled our meeting at Guglhupf, a lovely local restaurant.
In 2005, when I formed my company, I was sitting at one of Guglhupf's upstairs tables when I came up with the tagline of my firm: "Driven by a Vision." Now, years later, spending a sunny afternoon on Guglhuph's patio with Suzanne, I had a powerful moment of living that ideal.
Suzanne is a visionary, an entrepreneur. She first came to me as a client because she wanted to be sure that the various ventures she had underway didn't encumber too much of her wealth — that her assets wouldn't all be at risk and that she would have enough set aside for her family's future needs and her own retirement.
At its core, financial planning is helping people realize their vision. And for my entrepreneurial clients, I'm helping them navigate some very complicated waters at a time that's emotionally charged due to hope, desire, exhaustion, and frankly, being stretched too thin.
These conversations can't happen inside financial planning software, and they don't happen on the pages of a financial plan. They aren't about "Do I have enough money to fund my financial goals?" These conversations are about figuring out how to make those goals come to life.
And this is without my being a business consultant. I don't know the trades of the businesses my clients start. What I do know is that there are risks associated with what they're doing, and that likely their venture's cash flow isn't going to be as healthy as the projections project. I expect that there'll be a need for another capital infusion. All of these things are going to impact their other financial planning goals: paying for their child's education, for example, and being financially independent one day. They know all this too.
However, I believe that when a person has a strong vision for a world they want to impact — their community, their life's energy making that impact — that inner urge trumps saving for retirement. It doesn't trump it to the point of being reckless and blinded by today's enthusiasm, but we recognize that they're standing at the center point of the see saw, one foot on either arm, finding that balance between today and the long-term tomorrow.
I've never snuffed out their flame by saying, "You can't do that." I think that's because I know what it's like to be driven by a vision. It is my role to identify the risks I see, offer suggestions of how to look at it from another angle, ask them to name a Plan B, and beat the drum of the importance of managing cash flow. Then, I support them in their new venture, in whatever way reasonable.
At this meeting with Suzanne, there was an extra-special payoff. While I do try to stay out of the specifics of my clients' businesses, over the course of our three-hour lunch we brainstormed about how she might finance one of her new ventures. I realized I knew some people who might be interested in funding it, and I promised to put Suzanne in contact with them. I later did, and they ended up providing money to Suzanne for this project.
So this meeting epitomized my work: My clients are driven by a vision, and I am driven to help them achieve that vision. And if we can enjoy a decadent dessert together, that's even better.