Apple Is Now in the Wellness and Safety Business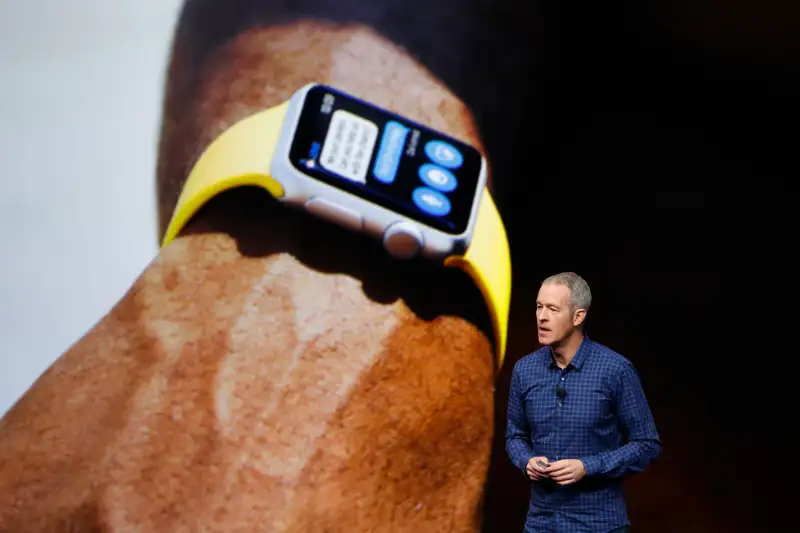 Apple's new version of the Apple Watch is making a pitch for both the jocks and the nerds.
The company announced wearers will be able to play Pokémon Go on the new version, and walking to "catch" a Pokémon counts as a workout: time, distance and calories burned are all recorded. With this addition, Apple aims to tie together the popular augmented reality game and its growing reach into the wellness and fitness category.
The new version of the Apple Watch will be waterproof so people can wear it while swimming. It will include a safety feature that connects the user to emergency services, and it has a brighter display — one bright enough to use outside. It also will have built-in GPS and include a hiking app.
In perhaps its biggest shift to emphasize its new fitness focus, Apple also announced a partnership with Nike, targeting a dual-branded version of the Apple Watch with a Nike interface aimed at runners.
Following the announcement, shares of fitness-tracking company Fitbit dropped and Nike shares rose, according to Bloomberg.