We Finally Know How Much It Costs to Go To Hogwarts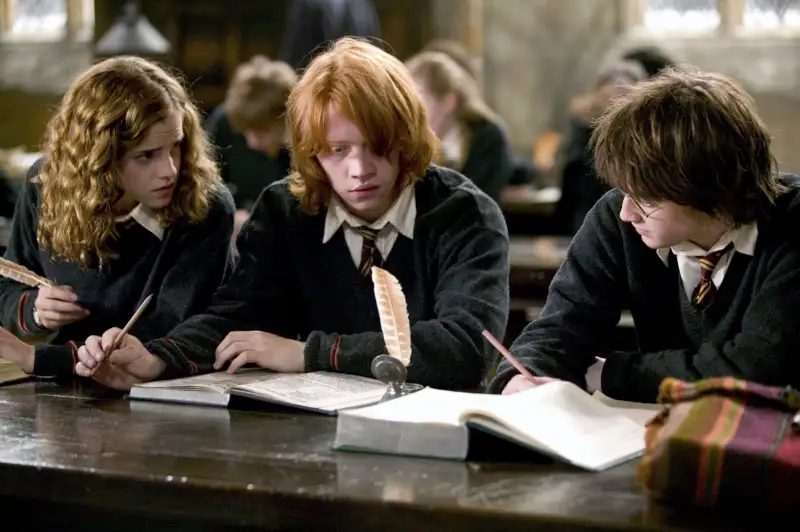 Warner Bros.—courtesy Everett Collection
Ever wonder how much money it takes to attend Hogwarts School of Witchcraft and Wizardry? Well, wonder no longer.
Thanks to the diligent research of Mic's Kevin O'Keeffe, we now know Harry Potter's alma mater costs about $43,301 per year.
O'Keefe gets this figure by combining estimates of the school's price (including some of Time's own reporting) with the cost of essential back-to-wizarding-school items like a wand ($42), owl ($140), and cauldron ($105).
The total charge for those necessities? O'Keeffe uses J.K. Rowling's Pottermore website to peg the damage at $1,031, which when added to the school's price comes out to his total figure. Aspiring wizards and witches should check out the original post for a full cost breakdown.
We'll have to assume Hogwarts has a generous scholarship program, because Mic's figure would be a huge amount of money, even for the Draco Malfoys of the world. Remember, Hogwarts lasts seven years, meaning the total sticker price for wizard training comes out to $303,107.
That said, schools this pricey do exist, both in the U.S. and in Harry Potter's native country of England. Columbia University, which Money's college rankings peg as the most expensive school in the Ivy League, will run non-financial aid students an eye-popping $69,084 per year when all costs are taken into account. O'Keefe's own tuition estimate comes from two analyses of actual elite boarding school prices in Britain and Scotland.
Luckily, there is a way to get the Hogwarts experience for less. A real-life imitation Hogwarts, located in a Polish castle, costs $345 for four days of make-believe. Expanded across a 195-day UK academic year, that would come out to $16,818, less than half the price of the "real thing."