Has Warren Buffett Lost His Touch?
Money is not a client of any investment adviser featured on this page. The information provided on this page is for educational purposes only and is not intended as investment advice. Money does not offer advisory services.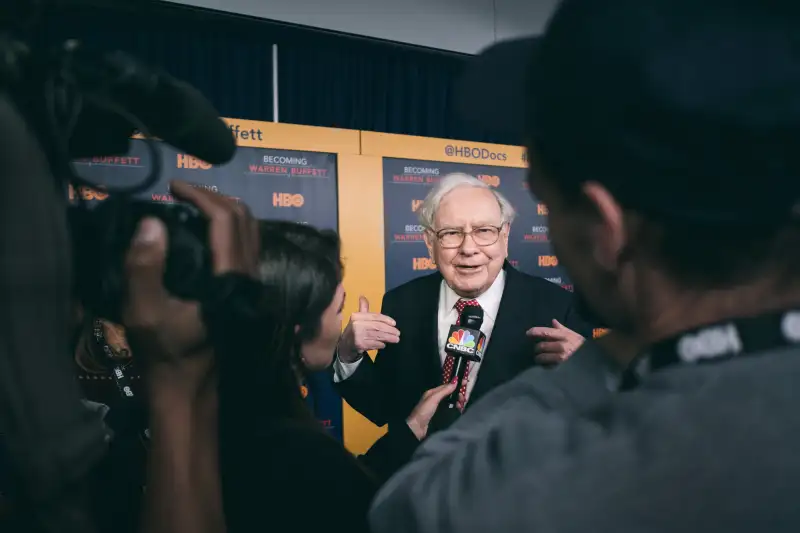 If Berkshire Hathaway's annual shareholder meeting is like a circus (and it is), then chairman Warren Buffett is both ringmaster and fortune teller.
Yet while no one questions Buffett's showmanship — they don't call these meetings the "Woodstock of Capitalism" for nothing — some of the tens of thousands of shareholders flocking to Omaha on Saturday may be wondering if his crystal ball needs a shine.
The Oracle of Omaha clearly carries an aura of clairvoyance. By divining the stock market, Buffett has turned Berkshire into a conglomerate that ranks fourth in terms of overall revenues in the most recent Fortune 500 rankings.
What's more, Buffett will be proclaiming victory in his very public, decade-long wager with hedge fund manager Ted Seides. In 2007, Buffett bet Seides, the managing partner for Hidden Brook Investments, that a plain-vanilla low-cost index fund that simply tracks the S&P 500 would outperform hedge funds over the course of the next 10 years. Seides just conceded defeat.
Investors, though, can't help but feel that Berkshire may be stuck in something of a holding pattern.
For one thing, hedge funds aren't the only things that have lagged the S&P 500 lately. Berkshire shares have underperformed the benchmark index so far this year, over the past 12 months, and over the past three years. In fact, Berkshire has returned 9.1% annually since May 2014, versus the 10.6% gains for the broad market.
Meanwhile, his absolute biggest bets on blue chip giants such as Wells Fargo and IBM — which just last year Buffett proclaimed as "excellent businesses" run by talented and shareholder-oriented managers — have fallen on hard times.
Wells, which has been engulfed in a scandal surrounding its sales tactics that cost former CEO John Stumpf his job, has now lagged the S&P 500 over the past one, three, five, 10, and 15 years.
IBM has experienced 20 straight quarters of declining revenues and its shares have trailed the S&P 500 also over the past one, three, five, 10, and 15 years.
Has Buffett simply lost his touch? Or is he still capitalism's Carnac the Magnificent — just waiting to wow his flock this weekend with another big announcement?
Look for Buffett to address three big issues in Omaha on Saturday:
The Laggards
On the eve of the meeting, Buffett has already commented on one of biggest elephants in his room — IBM. He told CNBC on Thursday that "I don't value IBM the same way that I did six years ago when I started buy... I've revalued it somewhat downward."
He's not kidding. Buffett sold roughly one-third of the 81 million IBM shares he owned at the end of 2016 so far this year.
However, because Buffett is one of the biggest and highest-profile investors in IBM, his move has weighed on the stock even more. IBM shares are down about 3% in early morning trading Friday and are off about 12% since March.
IBM isn't the only top holding shareholders want to hear about.
The Coca-Cola Company, for instance, has fallen 4% over the past 12 months, even as the broad market has jumped 16%. The Kraft Heinz Company has trailed the S&P 500 by nearly 10 points over the same period, while Apple, another top holding, just released a lackluster earnings report. Still the iPhone maker's stock is cheap relative to the market, and the company is still raking in cash. Will Buffett add to his position?
Buffett, of course, is famed for his long-term vision, but patience isn't always a virtue. He held on to retail behemoth Walmart for too long before eventually selling.
The Cash
As of the end of last year, Berkshire held $86 billion in cash earning practically nothing thanks to low interest rates.
This could be viewed in one of two ways: either the Oracle sees little value and opportunity in this increasingly frothy stock market — so he's sitting on the sidelines rather than overpaying for businesses; or he sees a tremendous buying opportunity somewhere, and he's hoarding cash to make a big acquisition in the near future.
Rumors of Buffett's desire to make more deals were fueled earlier in the year when Kraft Heinz, which Berkshire is among the largest shareholders of, made a failed bid to buy Unilever.
Buffett told CNBC that "I hate cash," describing Berkshire's cash pile as "a holding position until you find something else."
Given that statement, investors will be looking for clues for what Buffett is shopping for.
The Controversies
Troubled Wells Fargo has long been a Buffett darling, given its ability to sell customers a number of different financial products. Yet half a year has passed since Wells was fined $185 million by the Consumer Financial Protection Bureau for creating fake financial accounts, and the big bank has yet to shake off the controversy. Berkshire holds about $26 billion in Wells shares, or roughly 10% of the company.
Another public relations problem is United. Buffett recently found religion and bought a large stake in several major U.S.-based carriers, including United Continental Holdings, who's chief executive recently testified in front of Congress after a passenger was bloodied and dragged from an overbook flight.
United is no stranger to scandals, as Munoz himself was installed to quell a controversy surrounding United and the Port Authority of New York and new Jersey.
Are these just blips on the radar, or will Buffett rethink his position?