6 of the Sneakiest Wedding Costs Ever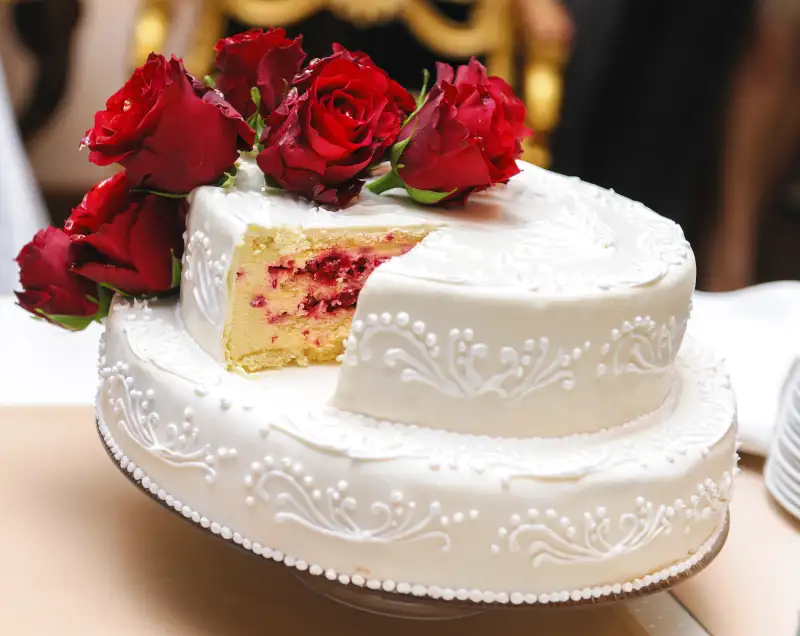 Plenty of wedding expenses can generate sticker shock, but the worst offenders are the ones that catch you unawares. Even if you've stayed within your budget for big-ticket items like venue rental, musicians, and food, not-so-little extras can put a serious dent in your bank account.
Here are half a dozen to watch out for.
Fuel surcharge: If you rent items like furniture, linens, and tableware, delivery may be included or may be broken out as a line item. In either case, check to see if the vendor tacks on a fuel surcharge, advises Merryl Brown, president and creative director of Merryl Brown Events. Vendors sometimes hide such charges in an attempt to make their rental prices appear more competitive, she says. And even though it costs less to fill up a gas tank these days, fuel surcharges can add another $50 to the bottom line—higher if your wedding is being held in some beautiful, out-of-the-way locale.
Cake surcharges: Now this just takes the cake. Even though the average wedding cake costs $466—and can easily hit four figures in big cities—you're not done budgeting for dessert just yet. It's common for wedding venues to tack on a few bucks per person just to slice through all that fondant and buttercream. And while we're on the subject, many bakeries will limit your number of cake choices to, say, vanilla, chocolate, and lemon unless you want to pay more for carrot, red velvet, and other options. The same goes for fillings and frostings; you might be looking at another 50¢ per slice or $15 per tier if you want something fancier than basic buttercream.
Goodie-bag distribution fee: This brings a whole new meaning to 'holding the bag.' Hotels will charge up to $7 a room to drop off those little bags for your guests, and some will even charge you to hold onto them if you ship them ahead of your guests' arrival. The Knot suggested asking the hotel to pass them out when guests check in, or you can distribute them yourself at the rehearsal dinner.
Preferred vendor lists: Think of this as going out-of-network, but for a DJ or decorator instead of a doctor. Hotels and venues have agreements with preferred vendors, and if you want to bring in your own guy or gal, you can expect to pay a premium for the privilege. And like visiting an out-of-network doctor, it's not cheap: According to the Knot, you can expect to have 20% or more tacked on.
Read next: Groomsmen Spend More Than Bridesmaids to Be in a Wedding
Overtime charges: If you don't factor time for cleanup and equipment and furniture breakdown into your venue contract (or if you're just having a blast and want to keep dancing), you could be looking at a hefty fee for not being out of the facility at the contracted time, warns Shai Tertner, founder and president of Shiraz Events. "I know of cases where a venue would charge $1,000 to $2,000 per hour for overages, if not negotiated otherwise," he said. "Read the fine print… it should be negotiated before signing the contract so they don't end up paying." Also keep in mind that any band, DJ, photographers, and so on will also need to be paid overtime if the reception runs late.
Service charges and gratuities: If you're being assessed a service charge in your venue contract, don't assume that covers you for gratuities. Although they sound the same, they usually aren't, which means you need to plan for both costs. And keep in mind that while gratuities aren't taxed, service charges—which can run in the ballpark of 20%, sometimes higher—most certainly are.