10 Great Sites for Unique Holiday Gifts Under $25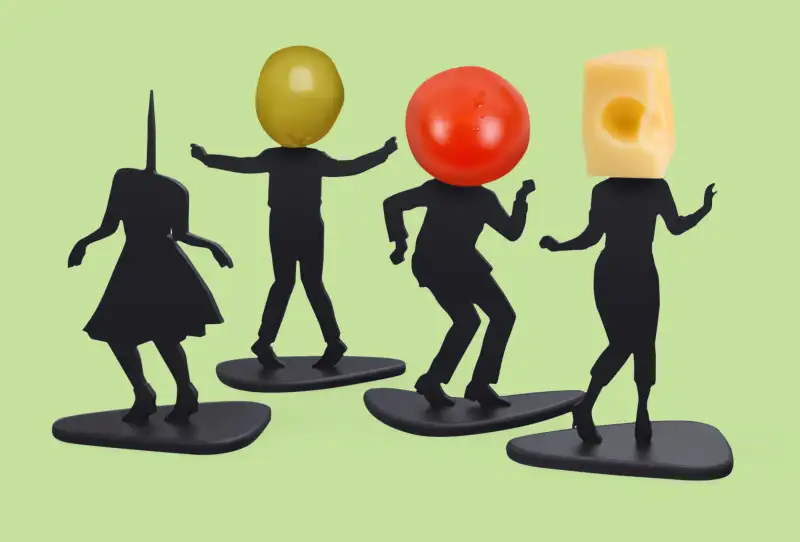 The good news: Many sites now make it easy to search for gifts under $25, so you can cover everyone on your holiday shopping list without going broke. The bad news: It can be hard to score inexpensive stuff that you'll actually be excited to give. That's where the sites on this list shine. Some are big-name retailers that carry a surprising selection of unique gifts, others are smaller vendors with a more artsy, design-driven vibe. Together they can help you find affordable presents that will make an impression on coworkers, friends, and family.
Aandgmerch.com. For the hipster on your list, this Brooklyn-based retailer has lots of interesting selections, like this Iron Whale Bottle Opener ($19). Look under "small merch" for lots of oddball gifts in the $25-and-under price category.
Amazon Handmade and Launchpad. Amazon's debut of its Handmade and Launchpad sections this year made the site even more of a no-brainer destination for gifts. Handmade competes with Etsy, which of course you should also check out if you're looking for unique gifts. Launchpad features products from startups, including a special holiday gift guide organized around interests (the health enthusiast, the gadget lover) with loads of fun stuff under $25. My favorite: Handmade's Sasquatch bottle opener ($20).
Kikkerland.com. This site is bubbling with beautifully designed everyday objects from around the world. There are lots of clever gift ideas here, including a large selection in the under $25 category. For your office mates, I love the Concrete Small Planter and Pen Holder, $20.
Read next: Everything You Need to Know About Giving Holiday Gifts at Work
ModCloth.com. Under the "Home and Gifts" tab, choose "Gifts Under $25" for the adorable Sea for Two Tea Infuser ($9.99) and other fun stocking stuffers.
Momastore.org. Museum gift shops are great places to find unusual presents. (In addition to the Museum of Modern Art's online store, check out the Whitney Museum and the Metropolitan Museum's websites for ideas.) Your foodie friend will appreciate Boogie Bites (pictured above, $12).
PinkOlive.com. If you love whimsical, adorable gifts, you'll find plenty here. Case in point: the Hot Dog Rattle, $22, which is part of a hand-stitched and organic line of baby products.
Poketo.com. The clean and clever design-driven site carries jewelry, home goods, and lots of other quirky items like striped fleece laptop cases ($22).
TJMaxx.com. Like its stores, TJMaxx.com's website is a treasure hunt experience with the potential for great discoveries. You can shop by price (under $25, $25-$50, etc.), recipient (her, him, kids, pets), and by size and color. The site has great prices on fun toys and clothing for children, and of course it's loaded with the usual great buys on jewelry, fashion, and home goods. Check out The Amazing Bizarro game set ($9.99), with classics like jacks, playing cards, marbles, and dominoes for the kid who can't get her nose out of her computer screen.
Uncommongoods.com. Go straight to the "gifts under $25" section for an amazing selection of beautifully designed, unique items like the Face mug ($18).
Uniqlo.com. You can find amazing deals on nicely made basics like sweaters, t-shirts, and other layering items great for winter. My latest obsession: Room Shoes (a.k.a slippers; $14.90).
Lisa Lee Freeman is a shopping and consumer savings expert who loves to help shoppers score the best deals. She is a frequent TV commentator on consumer issues and was the founder and editor in chief of Consumer Reports' ShopSmart magazine.