More and More Hotels Are Getting Rid of These Amenities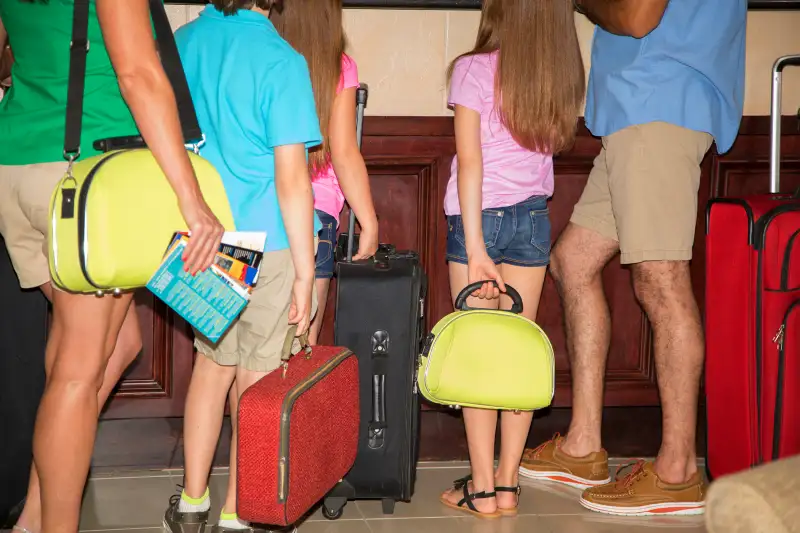 Getty Images/iStockphoto—Getty Images/iStockphoto
If you're staying in a hotel over Christmas break this year, don't count on being able to take a relaxing swim, hit the spa, or even sneak a cigarette once you get to your destination. According to a new survey from the American Hotel & Lodging Association, on-site spas, swimming pools, and guest rooms where smoking is permitted are three things hotels have been getting rid of recently.
In its biennial survey of more than 8,000 hotels, the AH&LA found that 36% of the hotels had indoor swimming pools and 43% had outdoor swimming pools, a drop from the previous survey conducted in 2014. Just two years ago, 42% of hotels had indoor pools and 48% had outdoor pools. Along with swimmers, smokers have fewer choices today: A record-high 97% of hotels now offer at least some nonsmoking rooms, and 85% don't allow smoking in any of their guest rooms.
(On the flip side, this is probably a boon for people who couldn't stand either the smell of stale cigarettes or chlorine from an indoor pool making its way into their room.)
If you were counting on a relaxing spa treatment to unwind after a long drive or a heated political debate with Uncle Ralph, you're also out of luck. The number of hotels with on-site spas that include dedicated treatment rooms has fallen to just 5% today. That's down from 13% in 2014 and 17% in 2012.
Read Next: 12 Once-Standard Things at Hotels That Are Rapidly Disappearing
The good news is that if you want to break a sweat—or maybe work off some of that eggnog—85% of hotels today have gyms or exercise rooms, up just a tick from the last survey, but up 10 percentage points from a decade ago. While the pricier hotels are more likely to have fitness facilities, the trend is catching on everywhere: Roughly four in 10 budget hotels have places for guests to work out during their stay. Even better: Fitness facilities are free at roughly three out of four hotels.
And if your idea of on-the-road unwinding is vegging out on the bed and watching a movie or looking at listicles of otters, you'll be glad to know that hotels are giving guests better technology: The survey found that nearly 90% now have high-definition or flat-screen TVs in guest rooms, and the number of places that charge for Internet access in guest rooms has fallen below 10%, compared with 23% just four years ago.