How Being Anxious Can Make You More Successful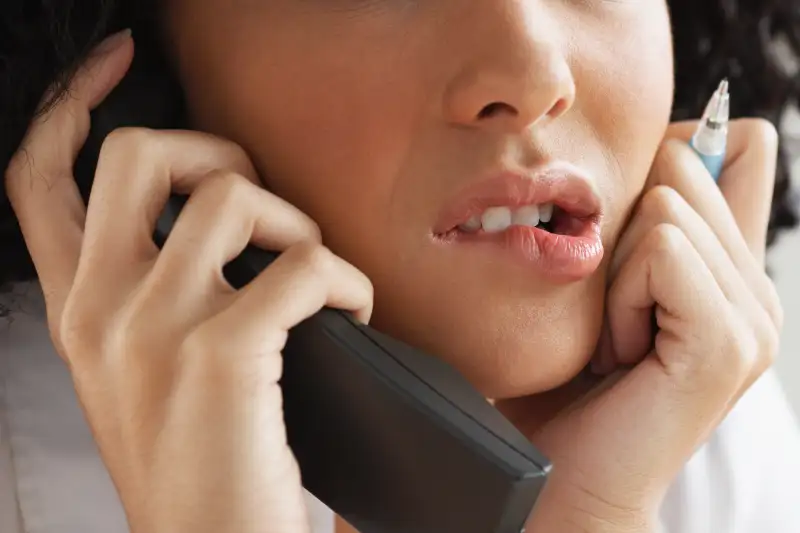 Jon Feingersh—Getty Images
Almost everyone experiences anxiety at some point. Life is stressful. And often anxiety will pass, or therapy and medication can help.
But there are those of us for whom anxiety is a constant companion. Whether you are tightly wound, sensitive by nature, or experiencing anxiety caused by a specific circumstance, anxiety is constantly with you. Over the years I've tried everything for mine: benzodiazepines, meditation, hypnotherapy, Freudian analysis. And even when I find myself happy and relaxed, after ten minutes I think, Wait, aren't I supposed to be anxious about something?
I've come to think my anxiety and I are actually in successful negotiation, and we're trying to make this relationship work. Yes, anxiety can be a gift—if you make it a tool to guide you. After all, if anxiety is going to be with you anyway, you might as well make it useful. And when you are attuned to the clues your psyche is giving you, you can use them to propel yourself forward.
When I asked Christina Wallace if she ever considered her anxiety a gift, she didn't waste a second answering: "Absolutely." Wallace is a graduate of Harvard Business School, two-time start-up founder, accomplished executive, and creator of an innovative STEM education program. She is extremely intimidating on paper and in person, because, like me, she's really tall.
Christina had severe childhood trauma, and has done a lot of work to manage the aftereffects. Even so, she says, "Situations where I feel like I can't trust the other person or the rug has been pulled out from under me throw me into fight-or-flight mode." She will have panic attacks and crippling anxiety. She's learned that she needs to work with her managers and her colleagues to find a way that allows her to see feedback ahead of time, for example, so she processes it and prepares instead of feeling blindsided and anxious.
Anxiety has been a gift, says Christina, because "it's made me an incredible manager (according to the dozen or so employees I've managed across my last three start-ups) because I am much more aware of how [my employees] like feedback and how to help them show their best selves." Christina is incredibly attuned to people around her, and she can navigate almost any situation.
Anxiety is never a simple gift, though. Christina notes that being an "achiever on steroids" has propelled her career far, and fast. But, she adds, "I have to make sure I don't just do things for medals or résumé bullets, but things that make me happy and fill me emotionally and spiritually."
Sometimes, a trait that comes up at work for a hermit or an introvert can be key toward helping with management. Writer and editor Alicia Lutes calls her anxiety the "base for [her] creativity," and it makes her a terrific boss. At just thirty, Alicia is Managing Editor of Nerdist and host of Fangirling!, and was previously the Associate Editor at Legendary Digital Networks, which includes Nerdist, Geek and Sundry, and Amy Poehler's Smart Girls.
Like Christina Wallace, and me (and you?), Alicia is "crazy ambitious," and uses the anxiety that goes along with it to her benefit. "If I want something," she says, "I try and work at it, because I can't deal with the what-ifs and the regrets." This trait has also allowed her to be a better, more empathetic boss. "I think that because of my anxiety and depression, I am better at managing other people than I might be at managing myself. I don't want my staff to get stressed out."
Her own boss returns the favor to Alicia. "If there are moments where I'm being too self-deprecating, she'll say, 'Please don't talk about my friend that way.' " I love that, and I wish sometimes I had a boss like Alicia's!
As a writer, Alicia finds that allowing herself to show her own personality is key to her appeal. "The whole reason I am successful is that I have a distinct voice," she says. "And a big piece of it stems from my anxiety, and my neurosis, and the self-deprecation." Obviously, it's found a huge audience with readers, even those who don't have pervasive anxiety. "It's a very human thing, and even if jokes seem especially relevant to someone who has anxiety or depression, there is a kernel there that is universal," she says.
Like any special gift, anxiety must be managed. But as you can see from Christina and Alicia, modulating your work life to better suit your emotional needs doesn't mean hiding in an ashram. Work is demanding, and there will always be times when you have to suck it up, put on your big-girl panties, and walk into that room. But work also demands a healthy scaffolding of support and self-care. With practice and intention, you can minimize the scary stuff and play to your strengths.
This piece is from Morra Aarons-Mele's new book Hiding in the Bathroom: An Introvert's Roadmap to Getting Out There (When You'd Rather Stay Home), out now.