5 Steps To Getting A Private Student Loan To Pay For Your Child's Education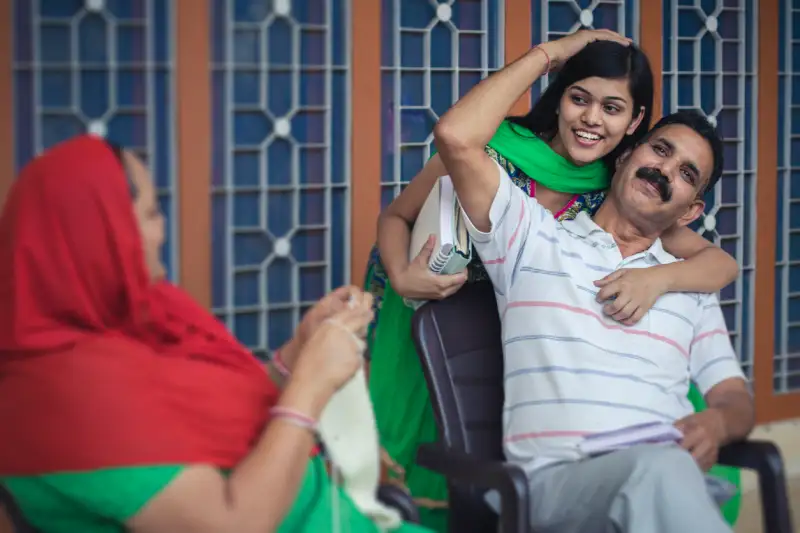 Getty Images—Gawrav Sinha
Article Summary:
College costs can catch families by surprise, be prepared by having a funding plan in place.

If you have exhausted your financial aid options, a private student loan can help cover any remaining education-related expenses.

We break down the 5 steps to getting a private student loan and how to apply with College Ave in just 3 minutes.
According to a recent survey from College Ave Student Loans, three out of four parents (75%) said college costs were surprisingly high.
But don't let rising costs hold your child back from getting the education they deserve. If your child has already exhausted their financial aid, scholarship funds, and federal student loan options — a private student loan is a flexible option that can help them cover any remaining expenses.
One advantage of private student loans is that you can apply for them at any point in the year, so you can get ahead of any surprise college costs.
If you're ready to start shopping for a private student loan, this 5-step overview can help prepare you for the application process.
Step 1: Determine the amount you need for the loan
Whether you're a student, parent, or co-signer, determining the amount you need is the first step in taking out a private student loan.
By now, your family has likely received their tuition bill stating the remaining amount your family is expected to cover after financial aid. If you don't have your tuition bill yet, you can estimate your costs from your financial aid offer letter.
Step 2: If needed, get a cosigner
If you're a student, you likely have a limited credit history, and may have to get a cosigner to get approved for the loan. A cosigner with strong credit could increase your chances of approval and help you secure a more favorable interest rate. Just keep in mind, that both the cosigner and the student share equal responsibility to ensure the loan is repaid.
Step 3: Fill out and submit the loan application
In most cases, completing the loan application can be done online or from your mobile device. To get started, you'll need the student's academic enrollment details and the loan amount.
One lender to consider is College Ave. Their loan application has no application or origination fees and takes just 3 minutes to complete! To help expedite the approval process, be sure to fill out the application accurately and thoroughly and double-check for errors before submission.
Click here to apply for a private student loan with College Ave and receive an instant credit decision.
Step 4: Choose the repayment terms best suited to your needs
The repayment terms for private student loans can vary depending on the lender. It is important to decide whether you want to make payments while the student is still in school or wait to make payments until after graduation.
When choosing your repayment options, ask yourself how much you feel comfortable paying each month and how quickly you want to have the loan paid off.
One of the potential benefits of making in-school payments is that you start paying down interest sooner, and in turn, reduce the overall cost of the loan.
Use this student loan calculator to help estimate your monthly payments.
Step 5: Money is sent to your school — time to make a repayment plan
Once you've accepted the loan offer, the lender will notify you of the loan's status and the disbursement process.
Typically, money is sent directly to your college or university to cover the cost of tuition and other eligible school-related expenses. If there are any left over funds, they may be deposited into your bank account to help you pay for any other eligible expenses you may have — like books or rent.
Each school has their own policy on how they send remaining funds, so it's important to check with your financial aid office for these details.

Once the money is sent, keep an eye out for your first loan statement. If you chose to make in school payments, consider signing up for autopay to ensure your loan is paid on time every month — plus, lenders often give you an interest rate discount for enrolling in autopay.
Getting started with College Ave
College Ave offers a range of loan options for undergrads, graduate students, and parents, as well as flexible repayment terms and a simple application process.
Click here to apply for a student loan with College Ave, and receive an instant credit decision.
The information provided on this page is for educational purposes only and is not intended as financial advice.