7 Tips on How to Get an Apartment with Bad Credit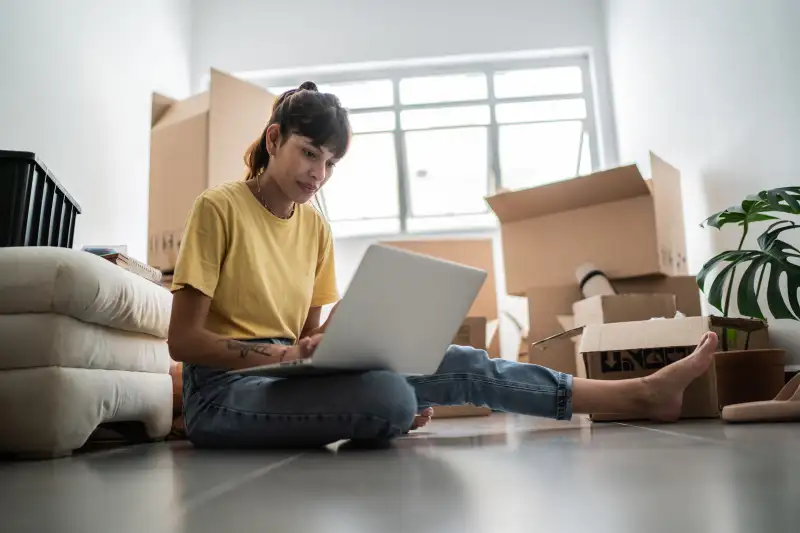 Finding an apartment to rent can be challenging for anyone, especially if you have bad credit. Typically, your credit score is one of the top criteria landlords evaluate when reviewing potential tenants, and bad credit (often reflected as a low credit score) could make it difficult to secure a lease.
However, just because you have bad credit doesn't mean you're out of options. In this article, we provide 7 tips to help you increase your chances of landing an apartment rental despite having a low credit score.
---
Get a co-signer
One of the easiest ways to rent an apartment with bad credit is to have someone with good credit co-sign the lease with you. This means that if you are ever unable to pay the rent, this person will be equally responsible for paying it — so choose someone you trust. Make sure your cosigner understands they will be responsible for paying the rent if you were ever to default.
Offer a larger security deposit
If you have bad credit, landlords may require a larger security deposit to compensate for the potential risk of renting to you. Instead, you could just offer a larger deposit upfront that is equal to at least one or two months' rent. This could show the landlord that you're a serious renter who's willing to find a way around your bad credit to secure an apartment.
Show proof of stable income
Landlords want to know that you can afford to pay rent and that your finances are on solid ground. With that said, be prepared to show them strong evidence that despite your bad credit, you are earning enough money to pay the rent. Proof of income may be shown in the form of pay stubs and a letter from your employer.
Get a roommate
Living with a roommate enables you to split rent payments which may have a positive effect on your finances and credit in the long run. If your chosen roommate can show proof that they earn enough income to cover the rental payments on their own (should it ever come to that), the landlord may consider you as less of a potential liability regardless of your bad credit.
Highlight your strong rental history
If you have a good rental history, landlords may be more willing to overlook your bad credit. Make sure to provide references from past landlords or roommates who can vouch for your ability to pay rent on time.
Provide character references
If it's your first time renting, provide the landlord character references to show you're a reliable person who will honor the rental agreement despite your bad credit. Positivity of your character may counter your bad credit history and could make you appear as less of a potential risk.
Look for alternatives
Consider other options such as subletting or renting a room in a house. These options may be more flexible and allow you to find a place to live regardless of your credit issues.
Bottom Line
Honesty can go a long way. If you have bad credit, it's important to be upfront and truthful with the landlord about your situation. Being transparent about the reasons your credit is less than stellar may help them understand your situation better and make them more willing to work with you.
In time, you can build up references, along with a positive rental history to make future attempts at renting more feasible. While having bad credit can make it difficult to find an apartment, it's by no means impossible.
*The information provided on this page is for educational purposes only and is not intended as financial advice.