How to Watch the 2018 Oscars Online for Free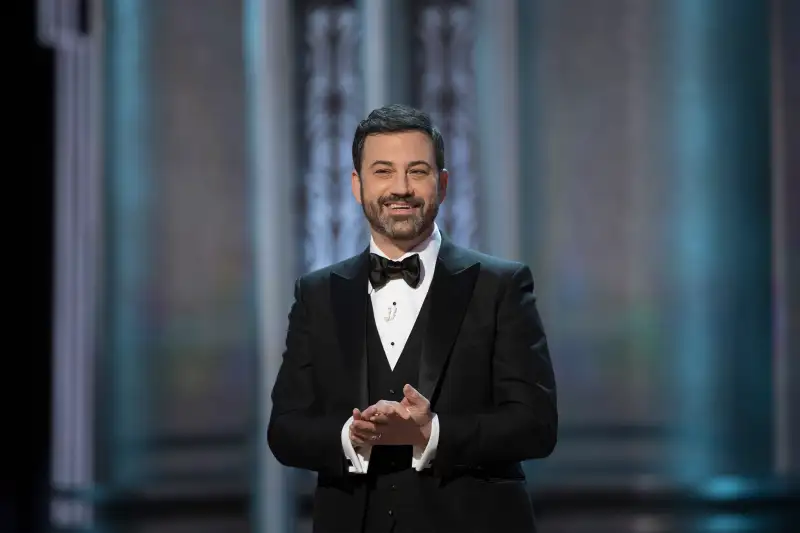 Eddy Chen - ABC via Getty Images
This year's Oscars are sure to be legendary — though there likely won't be another #EnvelopeGate.
The 90th Academy Awards are set to air live on ABC on Sunday, March 4 — and you won't want to miss this year's show. The nominees and films represent an especially diverse and talented group this year, and late-night king Jimmy Kimmel will be hosting the Oscars for the second year in a row.
While Seth Meyers may have had it tough as the first comedian to host a major awards show after Hollywood's explosive reckoning with sexual assault and power abuse in the industry, Kimmel will also have a lot of tricky currents event news to unpack as well — though he's used to dealing with sensitive matters at the Oscars, having had to handle last year's historic envelope mix up for Best Picture.
With so much ground to cover and so many potential firsts in numerous Oscar categories, the most celebrated night in Hollywood will surely be a night to remember. Here are all the ways you can tune in to the Oscars on Sunday night, including how to watch the awards show for free and how to livestream it:
How to watch on TV
If you have a paid TV subscription, you can watch ABC's live coverage of the Oscars starting at 6:30 p.m. E.T. for the Red Carpet Live, followed directly by the awards ceremony at 8 p.m. E.T.
Miss the live broadcast? You can catch it afterwards on abc.com and the ABC app. Only paid subscribers can access the on-demand show until March 5. But after that, the full 2018 Oscars ceremony will be available for anyone to stream — even if you don't have a cable login — until March 22.
How to livestream the Oscars
ABC is also livestreaming the show on its website, as well as making the show available on the ABC app, but you can only take advantage of the network's digital offerings with certain participating TV providers and in only a handful of metro areas across the country. According to the Oscars site, the only cities you can watch the the 2018 Academy Awards online and on the app are: Chicago, Fresno, Houston, Los Angeles, New York City, Philadelphia, Raleigh-Durham and San Francisco. Unfortunately, you won't be able to watch the Oscars online if you don't live in those select cities.
You can access the ABC app on a number of devices including your regular desktop computer, iPhone, iPad and iPod touch, as well as supported Android devices and Amazon Fire tablets. You can also cast it to your TV using Apple TV Airplay and Google Chromecast.
How to watch the Oscars for free
As always, if you don't have a paid TV subscription you can test out free trials of services like Sling TV or Playstation Vue (you don't need to own a Playstation console to use Vue), which allow you to stream TV online. The free trials require you to enter your credit card information, so make sure you set a calendar alarm to cancel the trial once the complimentary viewing window ends. Otherwise, you'll be charged anywhere from $5 to $99 per month depending on what subscription you sign up for.
Other options for reliable streaming and potential free trials are YouTubeTV and HuluTV. Consumer Reports has a recently updated comprehensive list of online streaming services — not just for the Oscars, but TV overall — you can check out for even more choices.
Additionally, ABC is promoting its second-screen content offering The Oscars: All Access, which you can watch for free without a cable login.