The Rock Is Helping HQ Trivia Give Out 'Enough Money to Go to the Gym for 400 Years'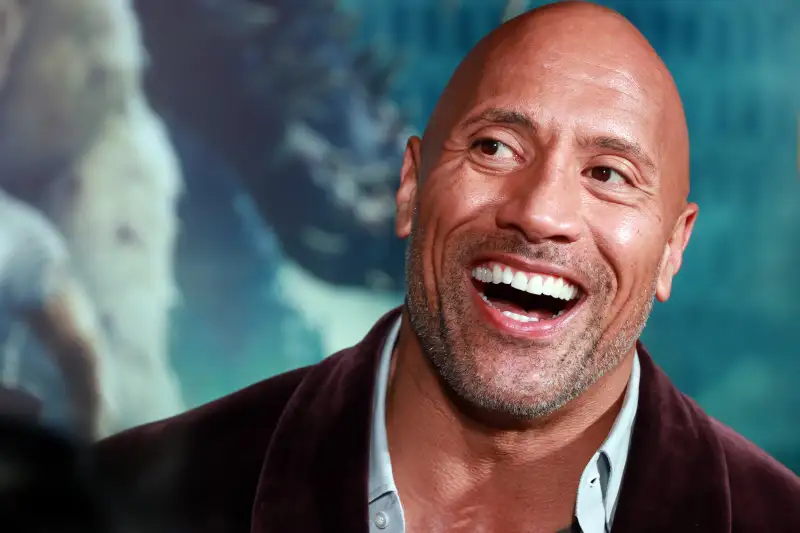 Not that you needed another reason to play HQ Trivia, but if you did, now you have one.
Dwayne "The Rock" Johnson will appear as a special guest host on the live trivia game show app Wednesday, April 11. Johnson is joining HQ trivia host Scott Rogowsky to give away the game show app's largest prize yet: $300,000.
"HQties across the HQniverse are going to flip their wigs when they see DJ pop up on their favorite game show on Wednesday," Rogowosky told People. "We're giving out our biggest prize ever — enough money to go to the gym for 400 years (which is how long it would take to get as swole as him!)"
But pay close attention: The Wednesday game being hosted by The Rock will take place at "a special time in the afternoon (ET). Keep your phone close," according to the trivia app's Twitter feed.
Up until Wednesday, the biggest cash prize HQ trivia ever gave out was $250,000 that was split between 12 winners. HQ Trivia has given away about $1.2 million in prize money in total, according to a group called HQ Insiders, which Money reached out to for an estimate. Though HQ Trivia themselves did not confirm the amount, HQ Insiders is an organization that keeps a wealth of data on the trivia gameshow. The approximately $1.2 million in prize money was given away over the course of 216 games since October 2017, the group says.
Johnson's new movie Rampage is sponsoring Wednesday's big game. The sci-fi adventure film opens everywhere on Friday, April 13. The live gameshow can be played every day at 3 p.m. and 9 p.m. ET.