3 Cases of ID Theft — And How To Protect Yourself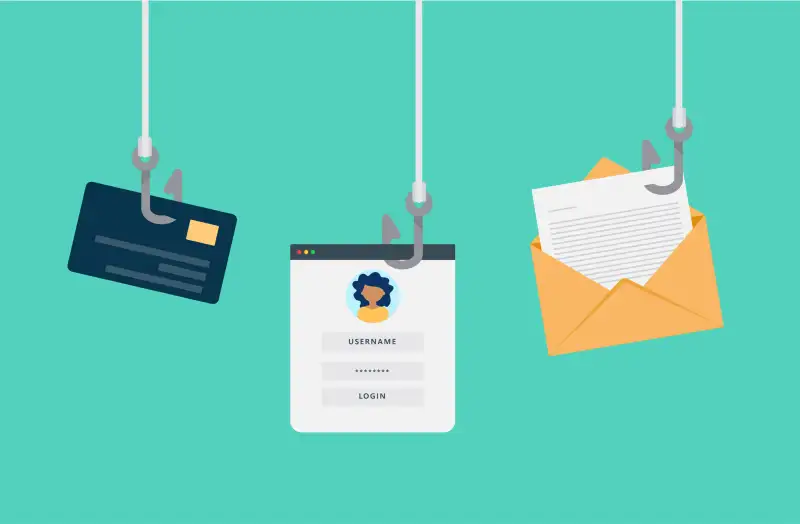 Identity theft is a growing concern for millions of Americans. It can devastate your finances and ability to take out a loan or rent an apartment, among others.
To shed light on the issue, our partner Aura has gathered firsthand accounts from individuals who have fallen victim to identity theft. Aura has become a leader in the ID Theft Protection Industry with various features like fraud protection, parental controls, password managers, and antivirus software.
From fraudulent credit card charges to phishing emails, these stories provide valuable insights into the realities of identity theft and the importance of being vigilant in protecting your personal information.
Credit card fraud
Mira's credit cards were stolen, and the thieves immediately tried to charge utilities and other items to her accounts. She went online to freeze her credit and avoid fraudulent charges but found the process tedious and time-consuming.
How Aura can help:
Aura lets you freeze your credit with just one click. And with robust identity theft protection, you will be alerted if any threats to your accounts are detected.
Email Scams
Shawn received a recruitment email with a contract attached. For anyone seeking employment, this would be welcome news. She bought over $12,000 in equipment, prompted by a false reimbursement promise. As a result, her credit took a hit.
How Aura can help:
By monitoring your credit and your bank accounts, you could be notified quickly of potentially suspicious activity. Dark web monitoring could also help you know if your information is being sold without your consent.
Identity theft
Michael's credit cards were stolen along with his Social Security card, resulting in $15,000 in online fraudulent charges that he is still paying off. The incident affected his credit score, plummeting it to the 300s.
How Aura can help:
With Aura, receive alerts when your Social Security number is detected on the dark web and monthly credit score updates.¹ Moreover, Aura's password manager will add an extra layer of security to all your online accounts.
Bottom line
Identity theft is a growing problem in today's digital age. That's why it's essential to remain vigilant and take proactive measures to protect your personal information, such as using strong passwords, monitoring financial statements, and being wary of unsolicited emails and phone calls.
Recognizing that prevention is critical, Aura is committed to protecting your personal information with digital safety technology. Aura can help protect your information, monitor your credit, and safeguard your finances against identity theft. Try Aura risk-free with it's 60-day money-back guarantee*. To get started, choose your protection plan here.
¹ The score you receive with Aura is provided for educational purposes to help you understand your credit. It is calculated using the information contained in your Equifax credit file. Lenders use many different credit scoring systems, and the score you receive with Aura is not the same score used by lenders to evaluate your credit.
*Aura's 60-day money back guarantee is only available for Aura's annual plans purchased through Aura's websites (which excludes Amazon) or via Aura's Customer Support team. You may cancel your membership online and request a refund within 60 days of your initial purchase date of an eligible Aura membership purchase by calling Aura at 1-855-712-0021. If you signed up for Aura through a free trial, then your membership purchase date will be the date you signed up for your free trial, and you will have 60 days from the date you signed up for your free trial to cancel and request a refund. If you switched to a new annual plan within 60 days of your initial Aura annual subscription, you may still qualify for the money-back guarantee (based upon your initial annual plan purchase date).