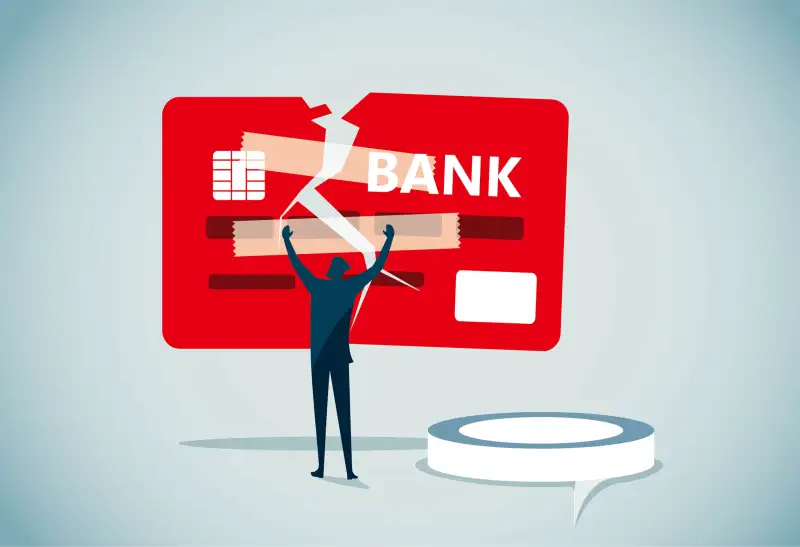 Your credit score can impact whether or not you qualify for things such as an apartment rental, loan, mortgage, or credit card. Having a healthy score could save you money in the long run by helping you qualify for a lower interest rate. Given this importance, it's not surprising that many people are looking for ways to improve their credit scores in today's post pandemic economy of rising prices, layoffs and what some call a looming recession. That's where a credit repair company can come in.
Despite offering a helpful service, the credit repair industry has suffered a bad rap due to some companies preying on people's urgent desire to improve their scores in times of desperation. These grievances may involve unnecessary costs, hidden fees, poor customer service, and even deceitful advertising. Even though bad actors do exist, there are legitimate companies out there offering useful tools to aid you in getting your credit score back on track.
---
Below, we explain briefly how credit repair works and highlight some of the red flags to look out for when choosing a credit repair company.
Credit repair in a nutshell
The credit repair process involves working with a third-party entity that communicates on your behalf with the three major credit bureaus (Equifax, Experian, and TransUnion) to correct errors, dispute any inaccurate information, and work to remove negative items from your credit report with the ultimate goal of improving your credit score. It may also include the company negotiating payment plans with creditors on your behalf.
How to spot a credit repair scam
Here are some red flags to watch out for when searching for a legitimate credit repair company to work with.
Requires upfront fees before services are completed:
Requiring upfront fees before credit repair services are completed is illegal. Under the federal Credit Repair Organizations Act (CROA), credit repair companies are not allowed to demand or receive payment until the promised services have been completed. Be aware that some companies may try to bypass this requirement by offering a monthly payment plan which is also against the law. If you're ever put in this situation, consult with a legal professional.
Promises to remove all negative information from your credit report:
Nobody can do that. However, some companies could help you remove information from your report that is inaccurate, listed in error, or otherwise incorrect.
Pressures you to say anything that is false or untrue:
Under no circumstances should a company ask you to falsify your credit report information, dispute accurate information, or encourage you to apply for a new credit identity.
Lacks transparency:
If a credit repair company is not forthcoming and straightforward about their processes, fees, and services, it could be a scam. If anything seems suspicious, it's best to err on the side of caution and consult a financial professional or not engage.
The bottom line
It's important to do your homework before choosing a credit repair company. Look out for red flags, including the aforementioned, and also for whether the companies are transparent, effective, and offer quality customer service.
Keep in mind that while you may spend money trying to repair your credit score, that price pales in comparison to the amount of money you could save over time due to the lower interest rates you may be offered when trying to take out a loan on a new home or car, or when you apply for a new credit card.
* The information provided on this page is for educational purposes only and is not intended as financial advice.