Is Vero Safe? Here's What You Should Know About the Popular App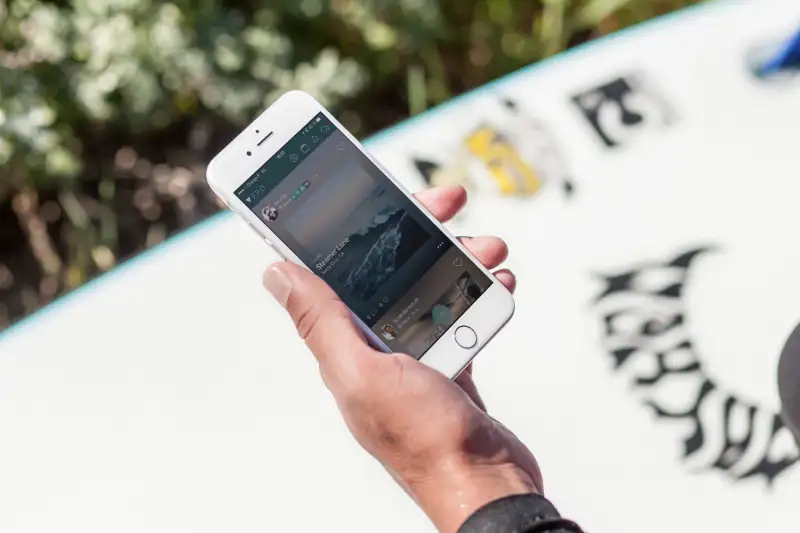 Vero is the latest social-media platform to quickly rise to prominence. The image-sharing app, launched in 2015, has gone from fewer than 150,000 downloads to about 3 million users in a week, reportedly becoming the most downloaded social app in 18 countries for a time.
It seems to have lured in people who are annoyed by changes to Instagram's algorithm. Unlike its Facebook-backed competitor, Vero's stream is chronologically sorted and shows no ads. (Vero plans to eventually depend on paid subscriptions, but for now has extended an offer to provide "free for life" membership to new users.)
But not all is rosy for Vero. As it's skyrocketed in popularity, the new app on the block has also faced swirling controversy and questions about its founder, funding, and draconian-sounding terms of service.
What does it all mean, and should you really be alarmed? The issues are complex, so we've broken down what you need to know about Vero's background.
The troubling source of Vero's funding
The mastermind behind Vero isn't the typical Silicon Valley-based computer geek. Its cofounder and CEO Ayman Hariri is a Lebanese billionaire based in Riyadh, the capital of Saudi Arabia. The son of former Lebanese Prime Minister Rafik Hariri, who was assassinated, Ayman is tied to Saudi Oger — a now-defunct construction company that was run by his family and is the source of their massive wealth.
What's concerning is that Saudi Oger was sued by 31,000 workers alleging unpaid wages, according to the Gulf Daily News. In 2017, a Saudi court reportedly forced the company to pay back wages. Oger's collapse came as it dealt with billions of dollars in debt, as a result of falling oil prices and money owed to it by the government. Reuters reported that thousands of Oger workers, while awaiting pay, lived in desert camps that stopped receiving food, electricity, maintenance, and medical services from their employer. The situation raised humanitarian concerns about Oger's actions.
People are now alarmed that the leader of Vero—and its funding—are associated with those inhumane conditions for Oger workers. Ayman Hariri sent documents to The Verge showing that he had divested from the firm in 2014. "At the end of the day, that stuff happened when I wasn't at the company," he told the publication. "I had left before that. I was pursuing my dream."
A user agreement that seems scarier than it is
Hariri's Oger connection isn't the only thing worrying Vero users. Many people have pointed out a section in the terms of service. Users joining the app agree to this copyright licensing for Vero:
"a limited, royalty-free, sublicensable, transferable, perpetual, irrevocable, non-exclusive, worldwide license to use, reproduce, modify, publish, list information regarding, translate, distribute, syndicate, publicly perform, publicly display, make derivative works of, or otherwise use your User Content."
Select All points out that the somewhat clumsy language may be what's causing panic. Words like "irrevocable" and "perpetual" make it sound like you're giving up potentially valuable content forever with no recourse. It may make you think, "What have I just done?"
But in fact, legalistic jargon aside, Vero's agreement is more or less in line with what standard terms of service for similar social-media apps. Twitter and Facebook have similar agreements, which allow not just the platform to broadcast what users post, but also enable other users to share that content. Like Vero, Twitter includes references to a "royalty-free" "sublicense" that doesn't end. But it clears up the meaning of its terms with a more understandable sentence: "This license authorizes us to make your Content available to the rest of the world and to let others do the same."
"We typically include similar language to that of Vero in order to allow the subject website operator or social-media platform, as applicable, to use the content to serve the customer, run its business, and advertise to third-party online users," said David O. Klein, an attorney for Klein Moynihan Turco LLP, a firm specializing in internet, data privacy, and intellectual property law.
Klein told us that Vero's terms are actually less broad than others have been in the past. Vero gives itself a license to users' content, but users maintain ownership of their work. Websites and social-media networks, however, "rarely, if ever, these days" employ agreements that transfer ownership of content, he added.
In other words, when it comes to copyright, Vero isn't doing anything differently than Instagram or just about any other major online platform you use. If anything, if you're thinking of signing up, Hariri's involvement in another company with an alleged pattern of unfairly treating workers may give you more pause.