A Famous Writer Wants You to Pay $300,000 for a Book That Will Literally Explode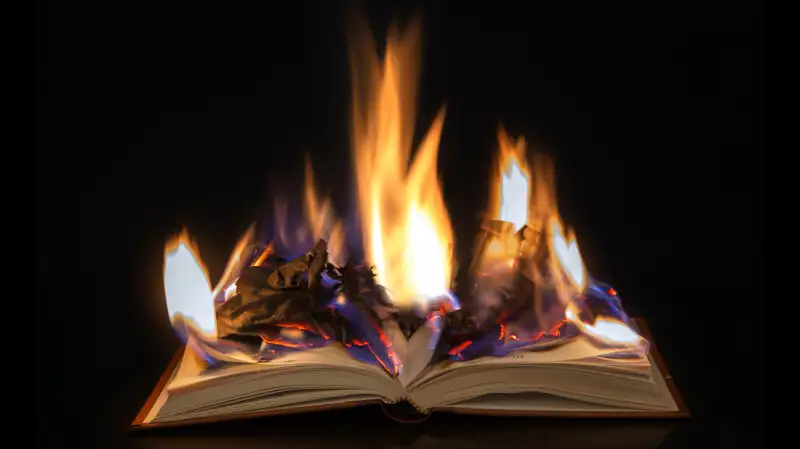 Buena Vista Images—Getty Images
Author James Patterson has a...let's say, creative plan to promote his newest thriller, Private Vegas. Along with a normal version of the book, the best-selling writer is giving out 1,000 advanced copies of his book through a custom iPad app that "self-destructs" after one day. Cute.
But that's not all. In addition to the "self-destructing" iPad versions, Patterson is also selling one copy of the book that actually does explode in 24 hours. Seriously. Like it has a bomb in it.
As described on the promotion's website, themosthrillingreadingexperiencemoneycanbuybyjamespatterson.com, this special exploding copy can be yours for the low, low price of $294,038. That money will get you the following:
A first-class flight to an undisclosed location (the site suggests said location is a dormant volcano);
A two-night stay in a luxurious boutique hotel;
A Champagne-stocked bar to provide refreshments during your read;
A bomb squad that will hold the book while you read it through gold binoculars engraved with James Patterson's initials;
A five-course dinner with Patterson himself; and
An autographed copy of the entire Alex Cross book series.
This all sounds super fake, but the website—and we all know we can trust websites, right?—says the promotion is real: "Very, very expensive, but real." Patterson asks for "serious inquiries only," but as a brave journalist willing to do anything for a major story like this one, I filled out the offer form anyway, just to see what would happen.
Patterson's people, as represented by an email bot, immediately send email promising that I would "hear from [them] soon," but it's been 23 minutes since then and I haven't heard anything. That's not the kind of punctuality you want from someone trying to sell you a $300,000 time bomb.
So there you go, buyer beware. But before you drop almost three-hundred grand on this novel, consider the fact that Patterson writes his books with an assembly-line-like team of co-authors, so it's probably not a work of genius, and you can get a whole lot of champaign for less than $300,000.