Janet Yellen Makes Less Than Over 100 Other Fed Staffers
Money is not a client of any investment adviser featured on this page. The information provided on this page is for educational purposes only and is not intended as investment advice. Money does not offer advisory services.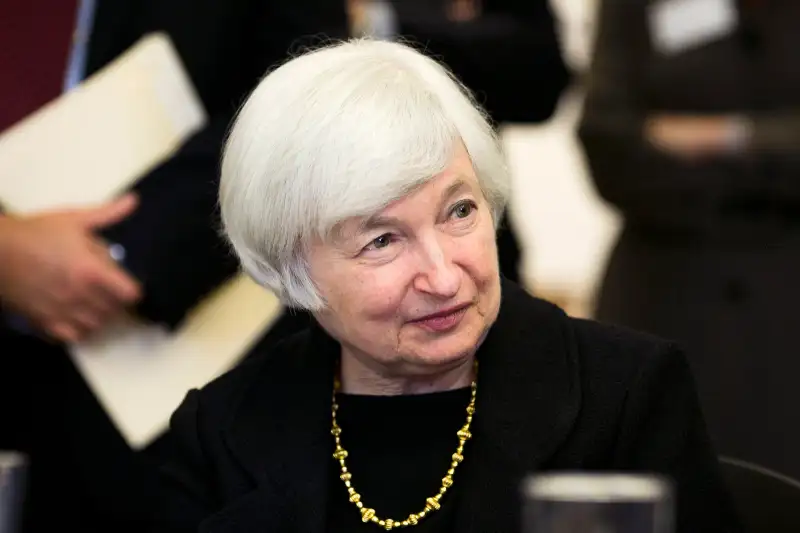 As Chair of the Federal Reserve, Janet Yellen is one of the most powerful economic figures in the world. But she's not exactly paid like it. In fact, she's not even the highest paid employee in her own organization.
According to Reuters, which obtained data on the Federal Reserve's salary structure from a Freedom of Information Act request, Yellen is paid less than at least 113 other Federal Reserve employees. She earns $201,700 a year, compared to the Fed's highest paid employee, Inspector General Mark Bialek, who makes $312,000. He is followed by the bank's four regional directors, the general counsel, and chief operating officer, all of whom take home a base pay of $265,000.
Why is Yellen paid less than her underlings? Yellen's salary is set by Congress, but not the Fed's senior staff.
As Reuters reporter Michael Flaherty notes, the Fed's high salaries aren't costing taxpayers a penny since the organization is funded by returns on the securities it owns. (The Fed's not a normal federal agency, but a kind of public/private hybrid that's supposed to operate independently but "within" the government.) However, that hasn't stopped calls for more transparency: This is the first time the Fed has revealed how much its top brass make, and the information provided to Reuters only included those with salaries of at least $225,000 a year despite the request asking for the names of all board members with wages above $130,810—the highest salary on the usual federal payscale. Some Republicans in Congress have called for legislation that would require the Fed to create a searchable database of all Federal Reserve employees who make more than that sum.
While Yellen is almost certainly underpaid considering her responsibilities, don't feel too bad for the Fed chair. Fed officials must disclose their wealth in ranges, and according to public records, Yellen and her husband hold assets worth somewhere between $5.3 million and $14.1 million.
In an almost too-perfect twist, the news about Yellen's pay came on morning when she spoke at a conference about growing inequality.